HFH hosts 3 vs. 3 basketball game
HFH (Habitat for Humanity) hosted a 3 vs. 3 basketball game during activity period from Nov. 29 to Dec. 2 in Tiger Gym 1. Participants paid ₩5000 to play.
"It felt great to play basketball again with my friends." Phillip Kim (12), one of the players in the game, said. "Especially during busy times with college applications and exams, it felt refreshing. Besides competition, it was nice to have a casual, fun round of basketball with my friends I used to play with."
HFH also provided food at the hall of fame for students to enjoy. The game's hosts tracked winners through brackets after every game to determine the final matchup.
On Nov. 29, Bin Chiang (12), Joshua Lee (12), and Andrew Nam (12) played against Bryan Kim (12), Andrew J. Park (12), and Alex Kim (12). 
On Nov. 30, Joshua Hwang (11), Anika Kurbayashi (11), and Aiden Lee (11) played against Jihoon Kim (12), Jordan Kim (12), and Philip Kim (12). 
On Dec. 1, Sean Choi (12), Andrew Park (12), and Andrew Choi (12) played against Issac Lee (11), Seowoo Choi (11), and Yeonwoo Choi (11).
Bin, Joshua, and Andrew won their final match on Dec. 2.  
"It was great to play against my friends in a very long time," Bin, one of the winners, said. "Though my team won, it was also great to see that everyone pushed through competitive players to win the final match. But most importantly, I am happy to have had the experience to spend more time with friends before the start of winter break."
About the Contributor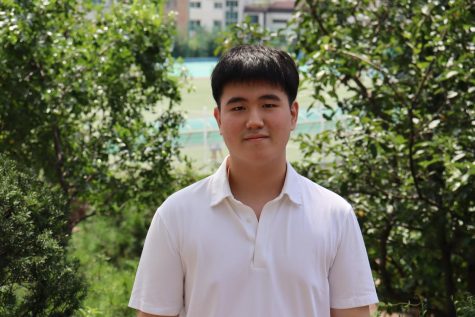 Jack Lee, Reporter
Jack is a senior reporter in Tiger Times. He loves to listen to lo-fi music, but his tastes for music frequently change. During his off-time, he likes...