South Korea beats Portugal to advance to knockout stage
South Korea advanced to the round of 16 after defeating Portugal on Saturday, making for one of the most sensational moments in World Cup history. It took a miraculous goal in the 91st minute and Uruguay's 2-0 win over Ghana for South Korea to advance.
In the final moments of the match, during which the game was tied at 1-1, superstar soccer player Son Heung-min led a breakaway from South Korea's end of the field before stopping in front of two Portuguese players. Son passed the ball to his teammate Hwang Hee-chan, who scored past Portuguese goalkeeper Diogo Costa.
"I thought Portugal was going to win, so it was a pleasant surprise when I learned that South Korea had won," Kris Son (11), World Cup follower, said. "I was very happy for a few days and could not calm down."
South Korean fans watching live screamed in joy. Others cried. When the final whistle blew, South Korean players dropped to the field, celebrating their 2-1 win over Christiano Ronaldo and his team.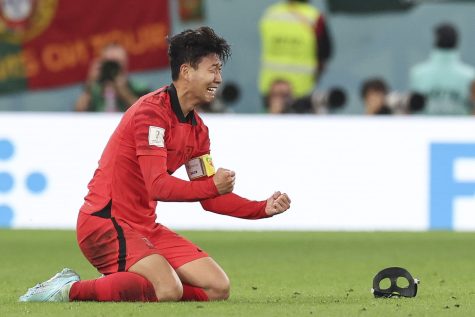 Although South Korea emerged victorious in the matchup, South Korea's future in the World Cup remained uncertain. In an ongoing match between Ghana and Uruguay in another stadium, Ghana had to prevent Uruguay from scoring another goal. As the wait continued, South Korean players huddled together in the middle of the field, watching the game on their phones.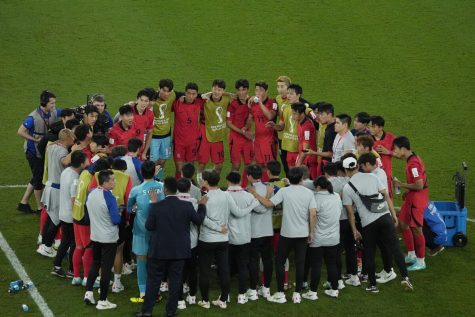 "My heart was racing as I waited for the results of the Uruguay and Ghana match," Calvin Kim (12), soccer enthusiast, said. "I was just worried that the free kick on Uruguay's end was going to go in. After the game was over, I was screaming with my family."
The 2-0 score of Uruguay and Ghana's match allowed South Korea to edge past Uruguay in the Group H standings.
This is the first time South Korea reached the final 16 in the World Cup since 2010. On Dec. 6, South Korea will play against Brazil, the no. 1 ranked team by FIFA. If South Korea manages to secure another miraculous victory, it will bump the team into the quarterfinals.
"Of course, tomorrow will be a very challenging match," Kim Jin-su, South Korean wingback, said in a press conference. "We really want to show everyone what we have got and show what we have been waiting 12 years for."
About the Contributor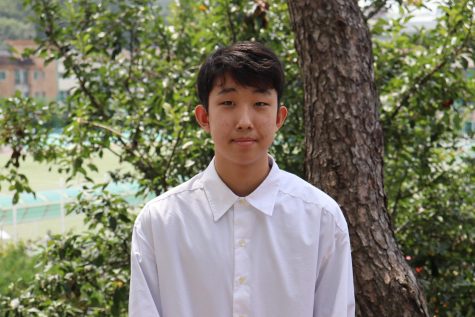 Daniel Shin, Editor-In-Chief
Daniel Shin is a junior Managing Editor for Tiger Times. In his free time, you may find him exploring the outdoors, swimming, cooking, or listening to...