Surprises happen during Premier League transfers
The 2022-23' winter market of the Premier League saw unexpected transfers of many players.
The most surprising transfer for many fans was the sudden loan of João Cancelo, Manchester City's leftback, to FC Bayern Munich. Being nominated in FIFA's Team Of The Year 2023, Cancelo has shown the world-class defensive left-back performance in Manchester City. However, according to Pep Guardiola, Manchester City's manager, Cancelo had been showing poor teamwork and work ethic during practices, which ultimately led to the loan decision. Cancelo also responded in interviews that he wanted to look for bigger motivations, such as winning a trophy in another league.
Another major transfer was Marcel Sabitzer, previous FC Bayern player, coming to Manchester United F.C. This transfer was not announced, as it was due to Eriksen's ankle injury on Jan. 29 that will keep him off the pitch for at least three months, according to Manchester United F.C. 
"Considering Eriksen and Casemiro are the key to all of the team's strategy, Eriksen's injury is a huge loss for Manchester United," Bryan Lee (10), varsity soccer player, said. "To replace Eriksen is a huge burden, and I personally do not think Sabitzer can cover Eriksen's role, as Sabitzer's recent performances at Bayern was extremely poor. At least this transfer allowed Manchester United to mitigate the harm."
Many Korean players also recieved international attention after the World Cup, yet most could not finalize deals and transfer to other teams. Recently, Lee Kang-In, who was rumored to be transferring to Newcastle United F.C., had conflicts with his team Majorca F.C., as it did not want to lose him during the season. After a conversation with the manager Javier Aguirre, Lee Kang-In decided to play with his team until the end of season. Cho Kyu-Sung also decided to remain in Jeon-Buk Hyundai Motors throughout the winter market, despite having connections with Celtic F.C. and FSV Mainz 05.
"Overall, I was very disappointed because these Korean players have shown a lot of potential during the World Cup," Keanu Park (10), Premier League fan, said. "Majorca F.C. and Jeon-Buk Hyundai are obviously not the biggest or best teams, but I think these players can still improve more in these teams and transfer afterwards."
About the Contributor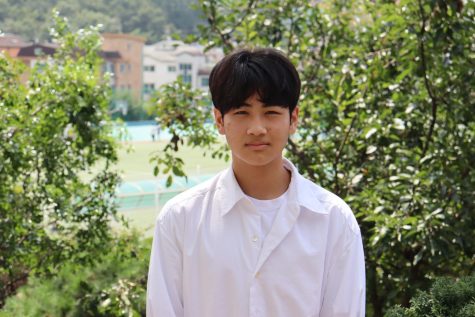 Waan Choi, Reporter
Waan is a sophomore reporter for the Tiger Times Online team. He loves watching the Premier League, listening to music, playing soccer, and shopping. He...