Alphabet shares drop 7% after unsuccessful debut of Google's new chatbot
Shares of Alphabet, Google's parent company, tumbled 7% after the unsuccessful debut of Google's new chatbot Bard. Google hosted an event on Feb. 8 that live-streamed a presentation of Bard's capabilities and a demonstration of Bard answering questions. 
But for one of the questions about space telescopes, Bard made a factual error, according to astrophysicists including Grant Tremblay. When asked to explain "new discoveries made through the James Webb Space Telescope," it falsely said the telescope "took the very first pictures of a planet outside of our own solar system." 
Not to be a ~well, actually~ jerk, and I'm sure Bard will be impressive, but for the record: JWST did not take "the very first image of a planet outside our solar system".

the first image was instead done by Chauvin et al. (2004) with the VLT/NACO using adaptive optics. https://t.co/bSBb5TOeUW pic.twitter.com/KnrZ1SSz7h

— Grant Tremblay (@astrogrant) February 7, 2023
Many experts claim the live-streamed error accounts for the plummet of Alphabet's stock prices.
"Misinformation is a flaw every generative AI, including OpenAI's ChatGPT, has," Jeffrey You (11), AI news follower, said. "But I think that people are exceptionally strict about this for bigger companies such as Google, which may have contributed to the sharp fall of Google's shares."
About the Contributor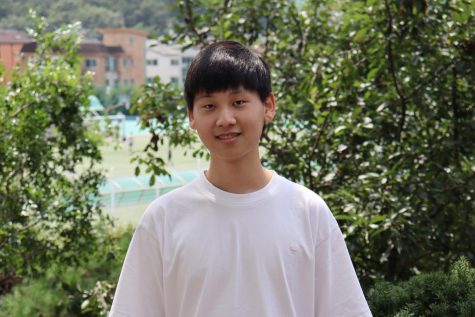 Joseph Chun, Design & Production Editor
Joseph is a junior copy editor for Tiger Times. He is a night person and often heavily relies on coffee. In his free time, he loves to watch LoL Champions...