Earthquake strikes Türkiy, killing more than 46,000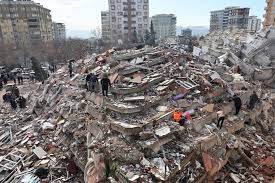 On Feb. 6, two large-scale earthquakes hit areas of south-eastern Türkiye and near the Syrian border, causing structural damages and approximately 46,000 deaths. After the initial earthquakes, two more aftershock strikes occurred on Feb. 21, killing at least 6 and injuring hundreds. Also due to the cold weather, many survivors of the earthquakes stuck underneath the collapsed buildings were killed.
"I have a friend who lives in Türkiye that felt the earthquake, so when I heard the news, I was very worried." Dominic Hahm (10), friend of an earthquake survivor, said. "I heard that the earthquake was extremely severe, causing huge damages."
The first earthquake, near the Syrian border registered as 7.8 on the magnitude scale. The second earthquake hit near the Kahramanmaras region of Türkiye, with a magnitude of 7.5. Scientists have pinpointed the cause of the earthquake on the Arabian plate moving northward and making contact with the Anatolian plate.
According to the Turkish government, around 6,000 buildings collapsed due to the earthquakes, causing serious injuries to around 108,608 people. This was due to the poor structural designs of many of these Turkish buildings, along with the lack of government regulations on illegal buildings.
"I wish I could help the people in need." Anika Kuberashi (11), Vice president of community service club Habitat For Humanity, said "The earthquake has caused so much damage, and I think that clubs should also cooperate to support those who have been affected."
Much effort is happening to provide aid for those who have been hurt by the earthquake. Along with the international community, the South Korean government has sent $5 million in humanitarian aid, emergency personnel, and medicine. SIS has also placed blue bins in front of the school to collect clothes and basic necessities to send to Türkiye.
About the Contributor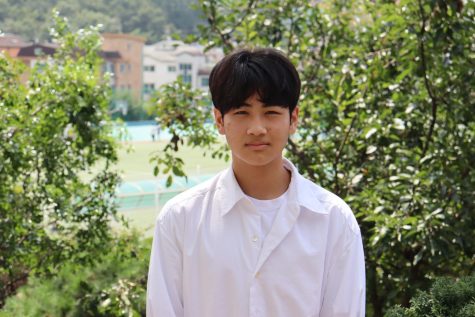 Waan Choi, Reporter
Waan is a sophomore reporter for the Tiger Times Online team. He loves watching the Premier League, listening to music, playing soccer, and shopping. He...