Fans await Korean TV show 'Jinny's Kitchen'
On Feb. 24, Korean TV show 'Jinny's Kitchen' will air its first episode at 8:50 p.m. on TVN. The show will feature actor Park Seo-joon, actor Lee Seo-jin, BTS V, and actress Jung Yu-mi who collaboratively run a Korean street food restaurant called "Jinny's Kitchen" abroad. 
This show is an extension of "Youn's Kitchen" which aired from 2017 and 2018 where Park, Lee, actress Jung Yu-mi, and actress Youn Yuh-jung went abroad to Bali, Indonesia to open a temporary Korean restaurant. 
Although the show's concept has remained constant, the main chef has shifted from Youn to Lee in the new TV series. 
"The teaser appeared in my Youtube algorithm and the show looked really interesting, especially with all the famous actors and a BTS member," Anna Lee (11), a fan awaiting the show, said. "I am overall very excited."
As many fans are only accustomed to seeing Park, Lee, V, and Jung in either music shows or Korean dramas, many express excitement in witnessing a new side of these celebrities as they take on cooking. 
About the Contributor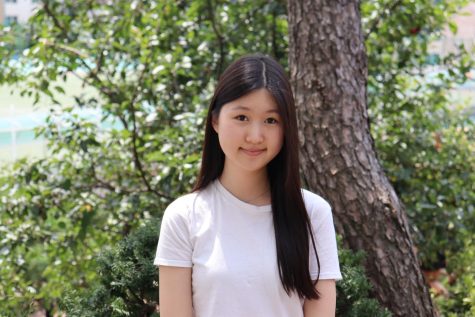 Cherlin Kim, Copy Editor
Cherlin Kim is a junior copy editor for Tiger Times. She is interested in public speaking, literature, and learning about different cultures. She enjoys...