SIS hosts first in-person NHD in four years
On Feb. 25, SIS hosted National History Day (NHD) Korea 2023, uniting over 500 participants from more than 33 different schools. Students all over Asia from Korea to Taiwan came to participate in the competition. This year's theme was "Frontiers in History: People, Places, Ideas". 
"This year's NHD is special as it is the first physical event after the pandemic." Bin Chiang (12), NHD student council member, said. "The student council and the whole school has worked extremely hard to make this a memorable event for everyone."
This year's NHD was prepared and managed by the NHD student council under the guidance of social studies teachers James Kowalski and Steve Nave. Since last year, the council had planned the event featuring fun performances from the MP3 and D$Q club.
The NHD opening ceremony started with Head of School Jim Gerhard's speech, followed by a special interview with special guest Lee Min-Jin, well-known author of the bestseller "Pachinko," a novel about the historical oppression Koreans were subjected to in Japan. The student council members asked probing questions to Lee regarding her novels, and she answered with insightful connections to Korean history, a subject that resonated with many competitors. 
The main NHD event consisted of preliminary rounds and the finals, in which judges from various schools would evaluate the projects. Four finalists for each section were announced after lunch, who would go through the final rounds of interviews to determine first, second and third places. The first and second places for each section were also given the opportunity to attend a NHD event in the U.S. later in the year.
"I think the awards were a good way for students to be rewarded for their hard work," Keanu Park (10), second place for Senior Group Performance, said. "I am extremely satisfied with the results and I thank my judges, teammates, and school for this opportunity."
Hard work and effort of the students were awarded during the awards ceremony at the end of the event, where many SIS students brought fame to the school. Junseo Lee (11) was awarded first place in Senior Paper. Eric Kim (10), Luna Moon (10), Edward Sohn (10), and Kaylee Kim (10) were awarded first place in Senior Group Exhibit. Keanu Park (10), Celine Yang (10), Justin Park (10), Lin Chiang (10), and Junho Lee (10) also placed second in Senior Group Performance.
About the Contributor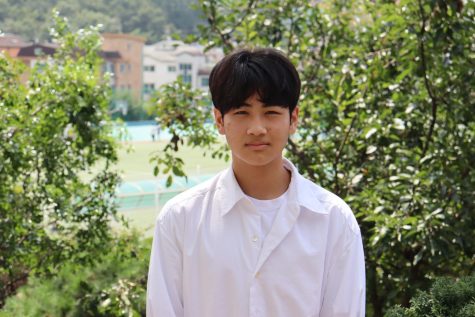 Waan Choi, Reporter
Waan is a sophomore reporter for the Tiger Times Online team. He loves watching the Premier League, listening to music, playing soccer, and shopping. He...