SIS choir travels to Oman for AMIS festival
From Mar. 1st to 5th in Oman, SIS participated in a high school choir festival held by the Association of Music in International Schools (AMIS) at the American International School of Muscat. Through auditions, five students from SIS were selected to join the event. One of them was Leo Byun (11), a tenor of the SIS Ambassadors.
"The event in general was very enjoyable," Leo said. "All AMIS staff were polite and professional while the participants, who came from all corners of the world to sing at AMIS, were a blast to hang out with."
After days of practice led by director Michael Barrett, all choirs performed on the 4th. Students sang "Ahlan we Sahlan" and "The Mountain Shall Remain" both by Kyle Pederson. 
"The concert itself and practicing for the performance was very tiring on the voice, as we sang almost 10 hours a day," Leo said. "But in the end, we felt really accomplished in what we had done."
After the performance, students spent their remaining time by visiting the Mall of Oman, local markets, and the National Museum of Oman.
"The sound of the choir was stunning," Lesley Scott, the director of the SIS Ambassadors, said. "The students worked so hard in representing SIS. My favorite part of the trip was definitely the Gala Concert, and seeing students grow in confidence; their passion for singing shined through on stage. On the final day, we visited the mosque, local markets, and the national museum. The architecture in Oman was amazing."
Leave a Comment
About the Contributor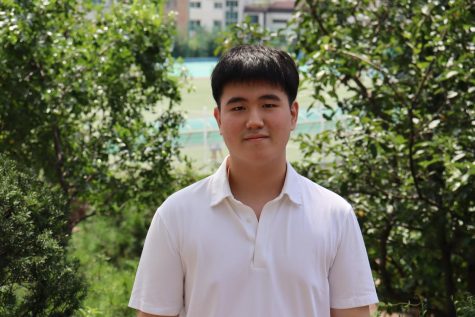 Jack Lee, Reporter
Jack is a senior reporter in Tiger Times. He loves to listen to lo-fi music, but his tastes for music frequently change. During his off-time, he likes...