SIS begins soccer season against KIS
On Mar. 3, the SIS varsity soccer teams traveled to KIS to play their first games of the season, which would determine their division standings. The girls team lost 5-0, while the boys team drew 0-0 after an intense game. 
The girls varsity team performed well throughout the first half, only conceding one goal, while showing some good offensive breakthroughs. However, during the second half, they allowed KIS to score 4 goals, which were all the result of lack of a coherent defensive line. As the first KAIAC game of the season, this was a good indication of the team's skills and evaluation of their performance.
"This game was the first match for many of the new players, so I think it was a good experience for them, " Niko Lambert, girls varsity coach, said. "I think it was a great experience to look at the weaknesses and strengths of our team, and I would like to further work creating a coherent team. Overall, I think that this team has a lot of potential, and I am very excited to see the players develop over the season."
After the girls game ended, the boys game started at 4. The SIS players dominated the field for the entire game, with far more possessions and offensive plays. In the second half, Daniel Kim (12), boys' varsity captain, narrowly missed the goal after his powerful shot hit the post. Andrew Nam's (12) shot also almost led to a goal scored;however, the KIS goalkeeper managed to block the shot. 
"I am satisfied with the team's performance, despite this game being an away game and also the first game we have had as a team after only a week of training," Daniel said. "Our team is stronger than last year's, and I am looking forward to the great plays we will be playing in our future games. In this game, we were just unlucky; we clearly had the upper hand."
Leave a Comment
About the Contributor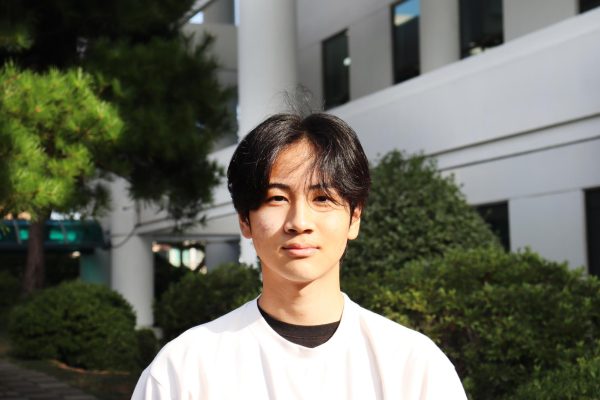 Waan Choi, Reporter
Waan is a junior reporter for the Tiger Times Online team. He mainly enjoys writing articles about sports and Korean news. He loves watching the Premier...