South Korea compensates victims of Japanese colonial rule
On March 6, South Korea reached an agreement with Japan regarding compensation for South Koreans who were forced to work in Japanese factories during World War II.
Under the new agreement, South Korean companies that benefited from a 1965 post-war treaty would have to donate to a public fund. A compensation of $3 million will be distributed among the 15 families of forced labor victims.This is a change from a South Korean Supreme Court ruling in 2018, which ordered payments from Japanese firms rather than Korean ones.
Some Korean citizens criticized the decision, asserting that it does not hold Japan accountable for its actions. Some critics also maintained that President Yoon's decision is pro-Japanese, calling it rushed and beggarly.
"I think the agreement does not sufficiently acknowledge Japan's responsibility and accountability," Yoonseo Kang (11), Korean history enthusiast, said. "Considering the suffering that the victims had to endure, Japan should contribute to the compensation fund alongside Korean companies."
Yet, South Korean Foreign Minister Park Jin has affirmed the agreement as a breakthrough. With the potential to mend long-standing historical disputes, it could allow the two nations to cooperate more closely on security issues, at a time when they are facing mutual threats from North Korea and China.
Japanese experts including Yasuyo Sakata, an international relations professor at the Kanda University of International Studies, also praised the Yoon government's decision.
"For the future of Japan-Korea bilateral relations, [the Yoon government] knows we have to cooperate together, and Japan knows that, too," Sakata said. "Japan needs to show more sincerity, and I think Japan has the power to do so."
"It is important that we start somewhere, and this agreement could potentially open up more opportunities for dialogue and understanding between the two nations," Henry Hatridge (11), political enthusiast, said. "It is certainly a step in the right direction."
About the Contributor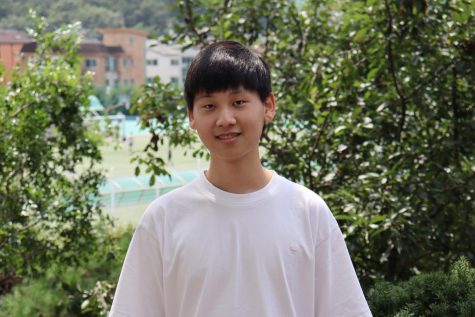 Joseph Chun, Copy Editor
Joseph is a junior copy editor for Tiger Times. He is a night person and often heavily relies on coffee. In his free time, he loves to watch LoL Champions...