Seniors take studio photographs
With graduation in three months, many seniors recently have visited photo studios with their friend groups.
"We were all discussing what we could do to make our last few months together memorable," Jihoon Kim (12), avid photographer, said. "And then someone suggested that we should take group photos together and the idea just took off from there."
Many Korean teenagers (including SIS students) commonly snap quick pictures together using "Life's Four Cuts," small photo booth machines, when hanging out. However, many seniors wanted something more professional—"something that would really capture the essence of our friendship," according to Jihoon.
They planned out several outfit styles, but many groups opted for casual wear.
"For photos with my varsity players friends, we wore sporty, comfortable clothes," Sarah Yim (12), varsity basketball player, said. "We thought it would showcase our passion for sports and team spirit."
Once they arrived at the studio, the seniors were filled with excitement. They experimented with different poses in accordance with the studio director's suggestions.
"My friends and I just had so much fun goofing around and taking photos together," Eric Lee (12), eager participant, said. "I could not help but laugh when seeing my friends, especially Andrew Nam (12), make silly poses."
Seniors knew that investing in professional studio photos would not be cheap. But the seniors were all willing to chip in as they wanted something special they could cherish forever.
"The photos turned out even better than I had hoped," Eric said. "They captured the bond of our friendships so well, from how close we are to each other to our casual atmosphere. Looking at these photos, I cannot help but feel grateful for the memories we had."
"These group photographs are a time capsule of all the memories we shared as soon-to-be-graduating seniors," Sarah said. "Looking back, I'll remember all the fun times we had with our friends."
About the Contributor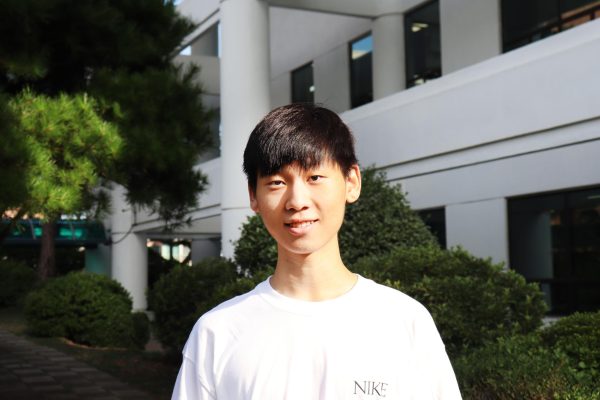 Joseph Chun, Design & Production Editor
Joseph is the senior design & production editor. He is a night person and often heavily relies on coffee. In his free time, he loves to watch LoL Champions...