'Ant-Man and the Wasp: Quantumania' receives negative reviews
On Feb. 15, the movie "Ant-Man and the Wasp: Quantumania" released in Korea bringing many fans back to theaters as the first Marvel movie of the year. Although the movie had high expectations as it marked the beginning of Phase Five of the Marvel Cinematic Universe (MCU), the majority of reviews were negative and pessimistic about the future of Marvel films.
"I thought the movie would be really fun because it was a new Marvel movie." Terry Seong (10), a frequent movie watcher, said. "However, the movie was lacking in many different ways. The CGI was very poor, with the story plot being very short and shallow."
"Ant-Man and the Wasp: Quantumania," as the third Ant-Man movie, is the story of the hero Scott Lang, Ant-Man, and his partner Hope Van Dyne, the Wasp, exploring the Quantum Realm. When entering this new realm, the characters find themselves in a very beautiful and unique environment; however, Janet Van Dyne, Hope's mom, remembers that during her previous visit to the Quantum Realm, the villain Kang planned to take revenge on her in order to fix his ship. The climax of the movie takes place during a battle between Ant-Man, Kang, and MODOK, who initially allies with Kang but later betrays him for Ant-Man. Like most superhero movies, Ant-Man and his friends kill Kang and successfully return to the normal world.
"The story line was pretty similar to any other Marvel hero movie, which made me think that the movie was quite bland." Yool Choi (9), Marvel fan, said. "The movie wasn't perfect, with many issues with the cheesy ending and also the lack of detail in the movie."
"Ant-Man and the Wasp: Quantumania" initially gained lots of media attention when the character MODOK's graphic rendering was released on the internet. The image of MODOK was used in multiple memes, making fun of the poor quality of the film. Also, unlike the previous two movies in the Ant-Man series, this movie was more connected to the main story plot of the MCU, rather than being an individual and standalone film. The hero Ant-Man was different from traditional archetypes of superheroes in Marvel movies as Scott Lang was far more relatable for audiences, especially being a more casual, realistic, and humorous character. Yet in this particular film, Ant-Man is portrayed more as a serious hero which disappointed lots of Marvel fans, and brought overall negative reviews towards the movie.
About the Contributor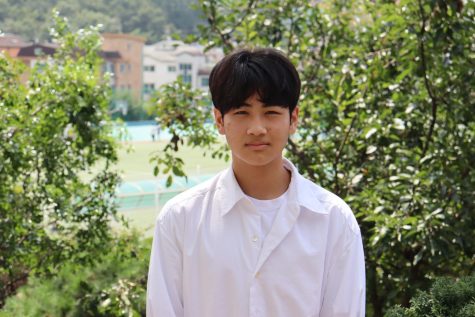 Waan Choi, Reporter
Waan is a sophomore reporter for the Tiger Times Online team. He loves watching the Premier League, listening to music, playing soccer, and shopping. He...