Culinary diversity bridges Chinese, Spanish classes
Spanish and Chinese classes prepared traditional Hispanic and Chinese dishes—from tanghulu to tacos—for a unique culinary exchange in the atrium on March 18. Chinese I-III and AP Chinese classes prepared hot pot, mapo tofu, and jasmine green tea while Spanish I-IV and AP Spanish classes prepared arroz con leche, tacos, and quesadillas. 
"In Hispanic communities, it is very common that you get together to cook," Caro Paglialunga, Spanish teacher, said. "I love the concept of doing something together that you are going to enjoy, so the event was a way of sharing our culture through dishes that would involve everyone." 
All Hispanic dishes were prepared during Spanish classes. Some students chopped vegetables while others cooked and mixed ingredients on induction cooktops, making enough portions to feed the high school. Though some Chinese students prepared desserts like tanghulu during class time, many also brought dishes from home.
Meats, including chicken and beef, were cooked on the spot, allowing student cooks to serve warm food to students and teachers. Though all ingredients were prepared ahead of time, some dishes, including the chicken tacos and hot spot, were made during lunch and activity period, as student cooks placed thinly-sliced beef into boiling broth and placed chicken and vegetables into hard-shell tacos.
Chinese and Spanish classes plan to continue this event next year, though with minor changes.
"We did not have the space to cook for more than 300 people during lunch, so we plan on hosting the event during office hours or making smaller servings of food," Mrs. Paglialunga said. "We definitely want to continue this festival because I think everyone liked it."
About the Contributor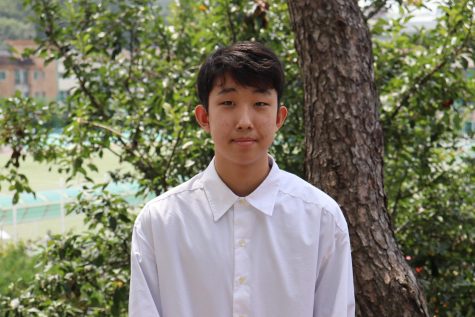 Daniel Shin, Editor-In-Chief
Daniel Shin is a junior Managing Editor for Tiger Times. In his free time, you may find him exploring the outdoors, swimming, cooking, or listening to...