Michelle Yeoh's Oscar sparks hope for Asian American communities
On March 13, Michelle Yeoh, Malaysian actress who starred in the Hong Kong film "Everything Everywhere All At Once," became the first Asian woman to win best actress in the Oscars 2023. 
Yeoh's Oscar encouraged more Asian-Americans to pursue creative careers like film and television.
"I think it is amazing that Yeoh won the Oscars because she is the first Asian woman to win best actress," Jennah Yoo (12), an active student in SIS' drama class, said. "I think this shows that if you put in hard work and time into your goals and dreams, you can achieve anything."
During Yeoh's acceptance speech, she said, "this is proof that…dream big, and dreams do come true. And ladies, don't let anybody tell you you are ever past your prime. Never give up."
"I think Michelle Yeoh's award was revolutionary," Brian Cho (12), a prospective film major, said. " I hope this sets an inspiration for other Asian Americans to achieve success regardless of whatever endeavor they pursue." 
Twitter and Instagram were filled with posts complimenting Yeoh for making history in the Oscars. Compliments poured from people, such as Asian-American actors and representatives of anti-Asian hate organizations, such as Stop Asian Hate.
"The Oscar for Michelle Yeoh and her film were recognitions of years and years of hard work," Tim Gardes, who watched the Oscars, said. "There is a misconception in Hollywood that people are not as interested in Asian stories as Asian movies, but Yeoh and her successful film show that that is not the case at all."
About the Contributor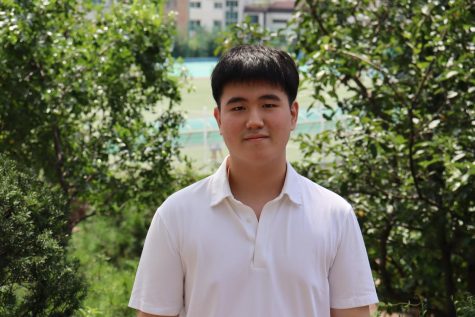 Jack Lee, Reporter
Jack is a senior reporter in Tiger Times. He loves to listen to lo-fi music, but his tastes for music frequently change. During his off-time, he likes...