Citizens participate in Seoul Fashion Week
From March 15-19, the streets of Dongdaemun bustled with fans from all over the world, united to celebrate fashion during Seoul Fashion Week. The five-day event was open to fashion industry personnel and media as well as to the public. In addition to the runway shows, live studio talk shows led by fashion influencers, AI photo booths, and brand pop-up exhibitions have been set up at Dongdaemun Design Plaza. 
"I think Fashion Week is important because it allows people to express themselves through fashion without being judged," Helen Do, Seoul Fashion Week attendee, said. "I feel like this is especially important in Korea because Korea is such a conservative country, and it is therefore difficult for people to truly experiment with fashion here."
From elementary students to senior models, individuals of all ages and backgrounds joined to take part in the event. Fans have stated that what makes fashion week so interesting is the diversity it promotes. 
"I think Fashion Week is a great opportunity for senior models like me to get recognized," Kwon Young Duck, a senior model, said. "In Korea, it is hard for senior models to get the same appreciation younger models get in the industry, but here, we all are given equal opportunities to shine. To me and many other senior models, that is something that is very special." 
Fashion content creators, photographers, and publication reporters showed up to the event as well, busily roaming around Dongdaemun Design Plaza to get the best shots of the attendees. Models explained that because of this huge network that is available at Fashion Week, the event also acts as a good platform to increase their publicity. 
"Creating fashion content is my passion," Ryu Kyungmin, owner of OOTD Seoul, said. "I came to Fashion Week mainly to gain inspiration and create content for my viewers. I love the fun, festive atmosphere here. People are just here to enjoy the beauty of fashion, and I am totally here for that!"
K-Pop girl group, New Jeans, also made an in-person appearance at the event as its ambassador. Through their promotional video for Seoul Fashion Week, they repped local clothing brands such as Ulkin, a sustainability-focused label by designer Lee Seongdong, to increase publicity of the event.
This year's Seoul Fashion Week has been marked as yet another success by fans with 67 local fashion and jewelry designers having contributed to the event and its attraction of 130 buyers from 23 countries such as the UK's Browns Fashion and France's Printemps. 
Leave a Comment
About the Contributor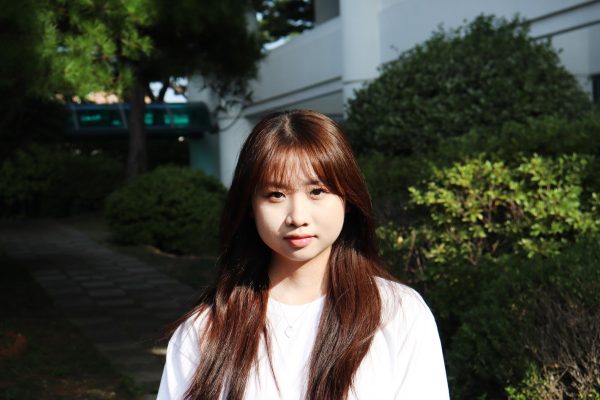 Chelsea Kim, Social Media Manager
Chelsea is the junior social media manager for Tiger Times. She possesses a great appreciation for literature and enjoys listening to music and binge-watching...