Do Kwon arrested in Montenegro
CEO of Terraform Labs, Kwon Do-hyung, better known as Do Kwon, was arrested on March 24 in Montenegro for attempting to travel with falsified documents. 
Kwon's problems started in May 2022, when the market value of Luna and TerraUSD, cryptocurrency minted by Terraform Labs, plummeted. This caused a chain reaction to other cryptocurrencies, causing nearly $40 billion in losses. Since then, the Seoul Southern District Prosecutors' Office investigated and sent out a warrant in September 2022 for Kwon for violation of the Capital Markets Act and allegations of fraud. 
"The people trying to sell crypto during the inflation bubble in 2020, 2021 made me skeptical, because not many people can explain what crypto is," Morgan Miller, AP Economics teacher, said. "They were saying crypto was more secure, more concerned about privacy. Looks like that is not the case. I was not surprised when I found out that there are a lot of corruption and scandals."
Hours after Kwon's arrest, the US also charged him of securities fraud, wire fraud, commodities fraud, and conspiracy. Luna and Terra were seen as unregistered stocks, so when the value plummeted, Terraform Labs was accused of not clearly informing its investors.
Kwon is currently in jail in Montenegro for investigation of his fake documents. It is unclear where Kwon will be extradited, as the US and South Korea both requested extradition. The decision will likely be made at the High Court in Podgorica when a hearing date is chosen.
"It might be a good idea to regulate crypto differently from stocks due to the differences in how a value from crypto is generated," Ian Park (11), Financial Investment Club member, said. "Fraud and scams between crypto and stocks are two different things. Even though it would be rather hard to regulate crypto, regulations are necessary to prevent incidents like Luna."
About the Contributor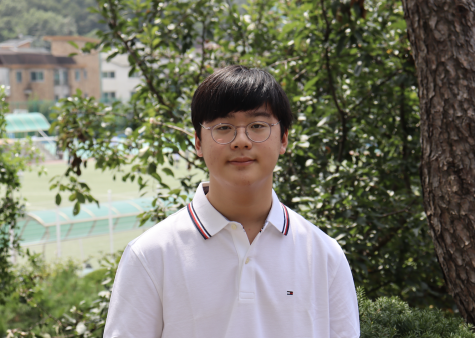 Andrew Shin, Reporter
Andrew is a junior reporter for Tiger Times. He enjoys cycling, watching anime, and programming in his off-time. Feel free to approach him with anime recommendations!