SIS students participate in four chess tournaments
On April 6-7 and April 10-12 during office hours, the SIS Chess Club held chess tournaments in the high school atrium for students. Rules included playing in a Swiss-style tournament, meaning no players would be eliminated. A player who won, drew, or lost received 1, 0.5, and 0 points respectively. 
Students from middle and high school participated. Nathan Chung (9) won 1st place, Eric Chang (11) won 2nd place, Benard Chang (7) won 3rd place, Jason Baek (11) won 4th place, and Minjun Kim (7) won 5th place. 
"My favorite moment was when I sacrificed my bishop to deliver a checkmate from a losing position, which earned me a valuable victory for 4th place," Jason Baek (11), the tournament participant, said. "Honestly, I was a bit numb when I received the certificate. I started chess a few months ago as a source of entertainment, but winning a competitive game like this allowed me to look back on how much I improved."
1st, 2nd, 3rd, 4th, and 5th place winners won cash prizes worth ₩50,000, ₩30,000, ₩10,000, ₩5,000, and ₩5,000, respectively. 
"The chess tournament was a thrilling experience to put my chess skills to the test, going against various opponents," Chong Min (10), event organizer, said. "It was great to see the chess community come together to compete and have fun. I hope that there will be many more chess tournaments like this one in the future."
Leave a Comment
About the Contributor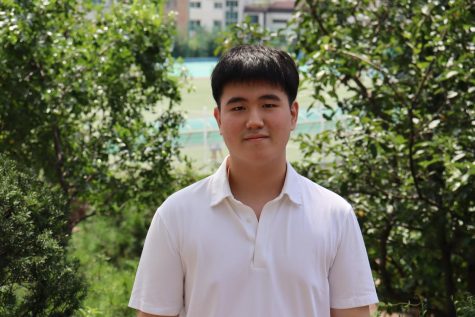 Jack Lee, Reporter
Jack is a senior reporter in Tiger Times. He loves to listen to lo-fi music, but his tastes for music frequently change. During his off-time, he likes...