Tennessee state legislature expels members for anti-gun protests
On April 6, the House of Representatives in the state of Tennessee held a vote to expel three Democratic legislators who protested a Nashville school shooting: Representatives Justin Jones, Justin J. Pearson, who are African-American, and Gloria Johnson. Jones and Pearson were both ousted by the House's Republican supermajority while the vote against Johnson failed. 
Following the Covenant School shooting on March 27 where three were killed, large demonstrations were held at the State Capitol. On March 30, the three Democratic lawmakers interrupted a House session to chant, "No action, no peace." Jones and Pearson also used a megaphone to chant with protestors in the building, halting affairs. 
The Republican speaker of the House, Cameron Sexton, described their actions as "unacceptable," stripped their ID access to the Capitol building, and kicked them off committee assignments. Additionally, numerous Republican legislators filed resolutions calling for the expulsion of the Democrats. 
The African-American legislators were voted out largely along party lines. However, seven Republicans voted to keep Johnson, a white woman, falling one vote short. She asserted that the decision "might have to do with the color of my skin." Following the vote, angry crowds gathered in the chamber's gallery chanting, "Shame on you." 
"I'm glad to see the Tennesse three as they are being called take a stand on what I see as an important issue," Megan Mannell, AP Language and Composition teacher, said. "I think it was unfortunate that the reaction from other members of the House was so extreme in a way that stifled what should happen in a representative democracy." 
On Monday, April 10, Johnson was unanimously elected by the Metropolitan Council, which represents Nashville, to send him back to his House position, and he was sworn in on the same day. Pearson was re-elected by the Shelby County Commission, which oversees his district of Memphis, on Wednesday and is expected to return to the House promptly. Both representatives are up for a special election in 2024. 
About the Contributor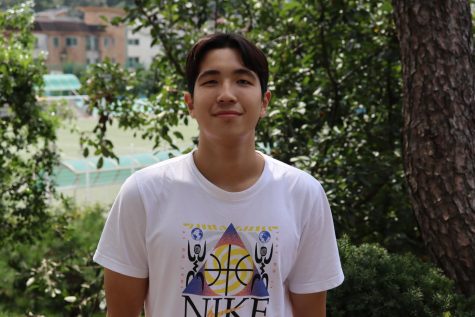 Brandon Choi, Executive Copy Editor
Brandon is a junior copy editor for Tiger Times. He likes playing basketball, watching TV shows, and listening to music. He follows US politics often and...