Donald Trump indicted for felony charges
On March 30, former US President Donald Trump was indicted on 34 felony charges of falsifying business records prior to the 2016 election. These charges resulted from his alleged affair with adult film star Stormy Daniels in 2006. Manhattan District Attorney Alvin Bragg accused Trump's former fixer Michael D. Cohen of paying Daniels hush money to keep her silent about the affair, which Trump reimbursed. 
The documents which charged him for these falsifications read that Trump "repeatedly and fraudulently falsified New York business records to conceal criminal conduct that hid damaging information from the voting public during the 2016 presidential election." 
"When hearing that Trump was indicted, I was surprised but I thought it was quite well-deserved because no one is above the law, not even the [former] president," Anna Piscioneri (11) said. "And because Trump has committed these serious crimes, he should not be let off easily. He deserves to be sent to trial and be charged accordingly, and I hope that he is found guilty."
On April 4, Trump pleaded not guilty to all 34 of his charges during his arraignment in Manhattan. At his Mar-a-Lago resort in Florida, he held an event with his supporters, in which he denounced Bragg and expressed his plans to take legal action against the charges. He asserted that "the only crime that [he has] committed is to fearlessly defend our nation from those who seek to destroy it." Trump consistently appealed his innocence and denied all wrongdoing, claiming that the indictment was a political persecution. 
While many Republican supporters of Trump are condemning this indictment, some legal experts also pointed out some complications that may arise. CNN Senior Legal Analyst Elie Honig mentioned that it may be difficult for prosecutors to ensure that Trump is charged for committing a felony rather than a misdemeanor. "One of the complicated legal questions here is in order to bump that up from a misdemeanor to a felony you have to show that those records were falsified to commit some other crime, some second crime," Honig said. 
This indictment, in fact, may be used by Trump as a political strategy for the 2024 Republican nomination. While it has high stakes, Trump may use this to harden support from his original base, and this incident has also helped increase his media coverage, playing to his benefit. In an internal polling by McLaughlin and Associates, 1,000 voters predicted that Trump would win over his rival for the Republican nomination, DeSantis, in the nomination by 63 to 30 percent, much higher than the prediction in January. 
"I think the biggest concern for most people is that after this, the country is becoming even more polarized than before," Joyce Kim (11) said. "Many Republicans are actually condemning Democrats, calling the indictment a political tactic rather than a desire for justice. I think this is the biggest problem."
On top of the indictment, a 13-page paper has been written by prosecutors, which details how exactly Trump allegedly committed crimes to secure his victory in the 2016 election. 
"In the end, if Trump is innocent, the court results will reveal that," Anna Lee (11) said. "I think that the law should apply the same to everyone, regardless of their status in the country. If it turns out that he is guilty of all the crimes that he is accused of, he should be punished accordingly."
Ultimately, this will all come into play in the next in-person hearing for Trump, scheduled to be held on Dec. 4.
About the Contributor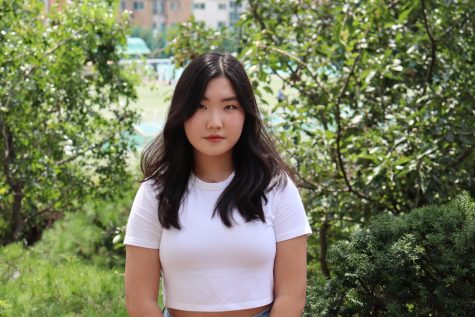 Sophie Choi, Reporter
Sophie is a junior reporter of Tiger Times. She loves watching K-dramas, hanging out with friends, and spending money at Sanrio stores. She also loves...