Ed Sheeran found not liable in copyright trial
On May 4, New York jurors ruled unanimously that Ed Sheeran's song "Thinking out Loud" did  not infringe upon the copyright of Marvin Gaye's song "Let's Get It On." 
The plaintiffs (heirs of Ed Townsend, who co-wrote "Let's Get It On") filed a lawsuit against Sheeran, Warner Music Group, and Sony Music Publishing in 2016, claiming that Sheeran "had stolen the chord composition from Gaye's song."  The case was initially postponed due to COVID-19, with the jury selection beginning on April 24 this year.
While the chord composition in both songs sound similar, Townsend heirs' claim that Sheeran copied the chord composition from Gaye's song is inaccurate given that the main chord progression in "Let's Get It On" is Eb-Gm-Ab-Bb, while the progression in "Thinking out Loud" is Eb-Eb/G-Ab-Bb, a difference of one chord. During the hearing Sheeran played both chord progressions in front of the jurors to make a point that while they are similar, they are not identical, and thus does not count as plagiarism. 
"Since there are only so many chords in music, I think the compositional copyright laws should be revised," Ryan Jung (11), music enthusiast and oboe player, said. "Instead of individual chords, maybe combinations of chords should be protected under copyright laws to prevent music producers from outright copying one another."
This is not the first time Sheeran has been accused of infringing music copyrights; just last year in April, Sheeran was accused of plagiarizing "Oh Why" by Sami Corki in his song "Shape of You." The hazy line between copyright and the use of generic music elements is one that continues to pit music producers against one another.
About the Contributor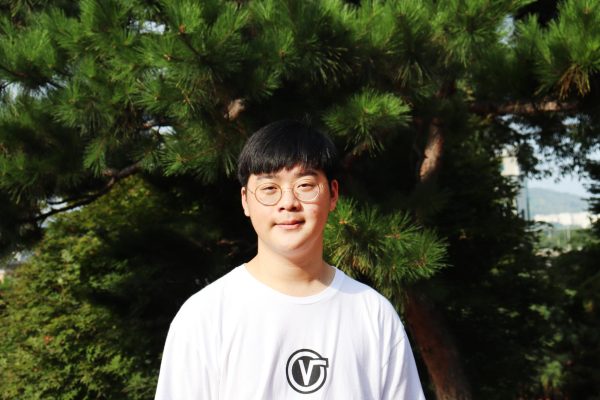 Andrew Shin, Reporter
Andrew is a senior reporter for Tiger Times Online. He enjoys cycling, watching anime, and listening to some 🎶 jazz 🎶 in his off-time. Feel free...