Editorial: Farewell, Ms. Grant
Having bid farewell to the senior editors, I am now tasked with serving as Editor-in-Chief of Tiger Times Online for the 2023-'24 school year. The past two years have hardly been easy—from handling criticism to juggling what felt like 15 assignments at once—but that is not to say I am not grateful for them, as they have given me little choice but to fall back on the amazing support that Tiger Times has offered me. Any high school newspaper can be nominated for the National Pacemaker Awards, but few can make Newsroom M305 feel like home as it has made ours.
On behalf of the entire Tiger Times staff, I would like to thank our longtime adviser and teacher, Ms. Grant, for being the pillar of the school newspaper. It would be an understatement to say that she played an integral part in the improvement of both the website and the paper. Since 2019, Ms. Grant has overseen the publication of over 35 paper issues and 30 online cycles, helping Tiger Times capture all facets of student life. She was our best critic and biggest cheerleader as we raced to meet deadlines. Her unforgettable enthusiasm inspired everyone to stay curious and motivated. Thank you, Ms. Grant—you will be missed dearly.
It has certainly been a whirlwind of a year—memorable and eventful—as we continued to adjust, even as the outbreak of norovirus this February sent shivers down our spines and threatened a school-wide shutdown. This school year saw the return of exciting activities that were once halted due to the pandemic. International trips resumed for the first time in nearly four years; teachers finally saw their students' maskless faces just four months ago—and Tiger Times was there to document it all. In Seoul, Jeju, Hanoi, and The Hague, we reported on school events, including Prom, Graduation, and SIS MUN trips, and will continue to do so as we countdown to June 2.
Our work was only possible thanks to the many efforts from our previous editors-in-chief, Woojune and Jordan, whose guidance and support helped us to get through even the darkest of times. They were the ones who stayed after school to console us when we faced backlash or disapproval for our articles. They helped us around the clock, all while making unique contributions to the website.
Tiger Times will continue to seek ways to better the website through accelerated publishing cycles and revisions to the website design. As always, we will strive to make articles more school-focused and keep our promise of expanding our platform to incorporate a rich array of multimedia. 
To Mr. Shifflet: I am sure the transition will not be without challenges, but I have full faith that Tiger Times Online will sophisticate under your guidance. Whether it be the enthusiasm we find in group discussions or the editor-to-reporter collaboration that drives article production, the accomplishments of our newspaper will not be solo feats but will represent the collective spirit of Tiger Times. 
As yet another fruitful school year comes to a close, I look forward to the many challenges and successes that lie ahead. We will be back with fresh and entertaining newsletters when we return this fall. 
About the Writer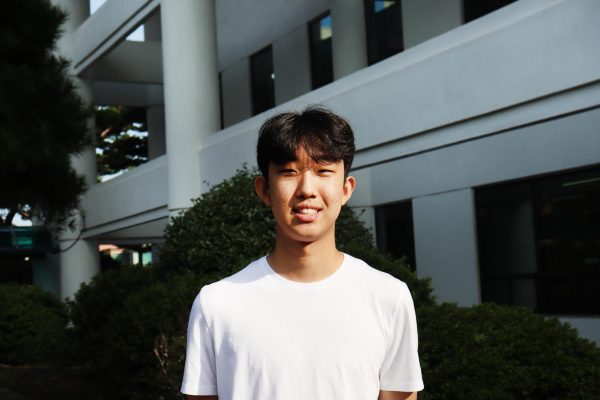 Daniel Shin, Editor-In-Chief
Daniel Shin is the senior editor-in-chief. In his free time, you may find him exploring the outdoors, swimming, cooking, or listening to music. Feel free...