Popular rap competition returns with second season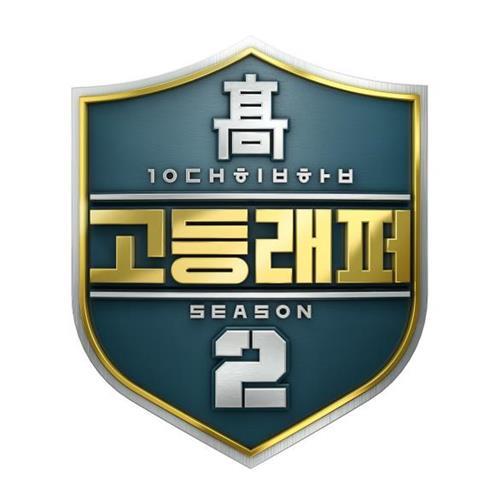 From Dec. 12, 2017 to Jan. 7, Mnet, a music-based TV channel in South Korea, accepted applications for the second season of High School Rapper. As its name suggests, in contrast to Mnet's other rap competitions, Show Me the Money and Unpretty Rapstar, High School Rapper targets and stars high school students, competing to demonstrate their skills to the public, develop a growing fanbase and ultimately win the grand prize—an opportunity to collaborate in creating a song with the year's chosen artist. Six months after the final episode of the first season, during which 19-year-old rapper YoungB won first place among seven finalists, many anticipate the first episode of this long-awaited second season.
"Although the raps in High School Rapper are not as high-quality as those in Show Me the Money, I am still looking forward to this year's season," said Leonard Lee (10), a student who plans to watch High School Rapper this year. "I would say the reason it is so popular and intriguing is that the TV show raises compelling hypotheticals for oneself; you begin to wonder how different their four years of high school were from yours and whether you could be in their place with a little bit of effort. After all, the contestants are only one or two years older than the majority of viewers."
Consisting of several stages of competition that one must overcome, High School Rapper also features several prominent, experienced rappers, who act as mentors and evaluate the competitors' skills during performances and battles. By proving their abilities and building relationships with the mentors over time, some competitors have even been contracted under record labels. Choi Ha-min, or Osshun Gum, for instance, was taken under the wing of Swings, the CEO of the label JustMusic Entertainment, for his unique style and skills. Such professional artists' involvement in this program has thus attracted a myriad of budding rappers; for high school students wishing to pursue music, High School Rapper is the optimal chance for them to showcase their potential to future employers.
However, this competition has concretized some concerns about the alleged influence Korean hip-hop culture has had on modern education and this generation's adolescents. Critics assert that not only does it encourage a gradually increasing amount of students to abandon high school and prematurely pursue their dreams, but it also normalizes inappropriate bully-like behavior. Two of the most well-known teenage rappers and competitors on the show, YoungB and NO:EL, are controversial figures among the South Korean youth due to their history of school violence.
"I love [YoungB's and NO:EL's] songs, but it is difficult to ignore the scandals they were involved in," said Jaeho Hwang (10), a student who listens to these teenage rappers. "Both of them received a lot of criticism for their abusive language and treatment of others, and I know a number of people who dislike all of their songs solely for this reason. However, I think just because these two rappers have been bad people in the past does not mean everyone will turn out the same way, and [High School Rapper] should not be the punching bag for all haters of Korean hip-hop."