Korea's record-breaking monsoon rains tragedy
The summer heat coupled with the restrictive circumstances caused by the COVID-19 outbreak has been escalating the frustration and anger of Korean citizens to their peak. Masks are a necessity despite the steaming temperature, and citizens are consequently sweltering under the crushing heat with no room to breathe. To make matters worse, the humidity increased in the month of July followed by consecutive days of heavy rain. This marked the beginning of this year's record-breaking summer monsoon season, which was accompanied by disastrous thunderstorms and hurricanes later in August. The rain poured mostly on Seoul, as well as the Gyeonggi and Gangwon provinces, leaving major cities with hectic traffic situations and devastating floods along the Han River.

"Over the summer, there were times when I wanted to go out to meet my friends. Yet, with the monsoon this year, it was pretty difficult for me to do the simplest tasks including going to the grocery store," said Michelle Choi (10), a sophomore student who had canceled the majority of her summer plans due to the rainfall. "This year's summer monsoon season was extremely long, and I remember seeing flooded roads, flying umbrellas, and fallen trees. Heavy thunderstorms were often heard with its sharp and pronounced lightenings and it also rained so much that I had questioned myself what purpose my umbrella was serving."

Apart from its record-breaking duration, this year's monsoon season was also one of the deadliest of all. According to the Korean Herald, a total of 38 people died and 12 people went missing due to the constant floods and heavy winds. The torrential downpours across Korea caused flash floods, mudslides, and detrimental roads. Consequently, over 7,500 homes were damaged and some 3,050 people with no shelter are currently staying in nearby gymnasiums due to the destruction. Regardless of the casualties, the rain continued to push up water levels in the Han river and the major highways, and over 70 different regular motor roads closed across the country.

"I usually go hiking often, and this summer I couldn't go to the mountains for weeks since there were so many pathways restricted due to the big trees that have fallen down. I was also completely shocked by the flooding as I was driving to Itaewon a few weeks ago. I've been living in Seoul for the past six years, and I have never seen the water level so high," said Jane Mitchell, Art teacher who enjoys outdoor activities. "I had so many plans for summer this year such as going to the beach and traveling to other parts of Korea, but they were all canceled, and I was very depressed by the gloomy, inclement weather."

While the continuous days of heavy rain have merely been a month of bad weather for most people, for some, it was a month of tragedy. The victims of the disastrous rainfall and consequent village flooding crises have lost their possessions and homes. These unfortunate occurrences extended as the death toll increased throughout the month, with many of the casualties occurring among close neighbors and family members. According to the Yonhap News Agency, on Aug. 8, a man in his 50s and two women in their 60s and 70s were killed by a landslide that hit a southern village of Gokseong. Despite the high stakes, the victims, being close, next-door neighbors, tried to help one another escape from the hazardous debris floating in the water but tragically lost their lives in the attempt.

"I definitely was not aware of all the devastating casualties that took place in this year's monsoon, since I was mostly at home and thought it was simply a typical monsoon season going past and believed that the rain would stop after several days. I was startled by the casualties the rain caused. It's really scary how these natural disasters can take away so many precious lives," said Yoonseo Kim (10), a student-athlete who was not able to fulfill his practice hours due to the pouring rain. "I hope these tragedies will not happen again."

About the Contributor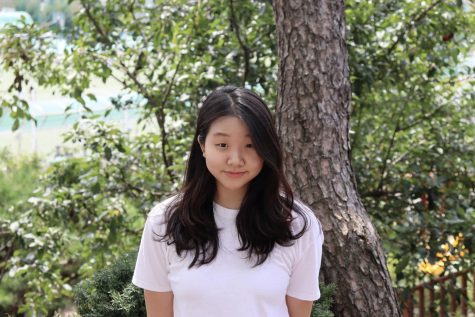 Minjae Chun, Design & Production Editor
Minjae Chun is a senior design and production editor of Tiger Times. She is passionate about art, literature, and journalism. She enjoys having movie nights...