[SATIRE] Mr. Young enlightens fans with new hairstyle
On April 1, Patrick Young, English teacher, shocked both members of the student body and faculty by unveiling his new head full of lush and voluminous hair. This appearance was marked by its stark contrast to his original bald head, a style often referred to as "shiny" by SIS students. While some students expressed their concern for a diminishing bald population, others regarded this act as one that exemplified the contingency of external appearances, thereby proving the plasticity of society's beauty standards.
"Never in my years of teaching at SIS did I think this was possible," Mr. Young said. "I would like to thank several people, most importantly my barber, who told me to reach for the stars. I think giving myself this forest has provided me with the confidence to become the dashing man I am right now. Honestly, my friends and colleagues have been shocked, but I am more."
However, for fellow members of the bald community and supporters of baldism–a system that believes that bald people are powerful beings–this event has been seen as an act of disgrace, if not a complete betrayal of morals. On the other hand, some regard this as an expression of the mutability of appearances, as it has opened more doors for those without hair, who are often led to change as a result of genetics or for fashion purposes. Regardless, Mr. Young has clearly shown that human change knows no boundaries, through his crimson red wig resembling that of the Queen of Hearts. 
"As a person who recognizes the importance of promoting the contingency of human nature, I believe that this instance has served as a milestone," Francis Cho (11), beauty mogul, said. "Personally, this event has given me more hope to develop and change my own appearances. While this may not be a win for the bald people, it is certainly one for the rest."
Since the debut of this bold hairstyle, critics, mainly students of SIS, have sought for a more lenient dress code, specifically one that would allow wearing headwear more often. The norm during class time often requires that students remove their hats, including but not limited to helmets and baseball caps. However, Mr.Young's showcasing of his wig sparked controversy as to what extent of accessories should be regulated within the classroom. As the general student body reached a consensus that permitting wigs for non-medical purposes would pave the way for other disrespectful behaviors, the administration has started to incorporate the school's opinions. 
"Looking back at the event, I think there's a lot of indication that Mr. Young supports the change in the dress code," Justin Kim (10), tank top lover, said. "I mean, I wore tank tops to school once and I was dress coded. As for other peers, often, in classes, students were scrutinized when they refused to take their hats off. Naturally, the symbol of hope and change that Mr. Young reflected in his non-baldist appearance has shaped the school's opinion, and I am looking forward to seeing a more progressive SIS."
About the Contributor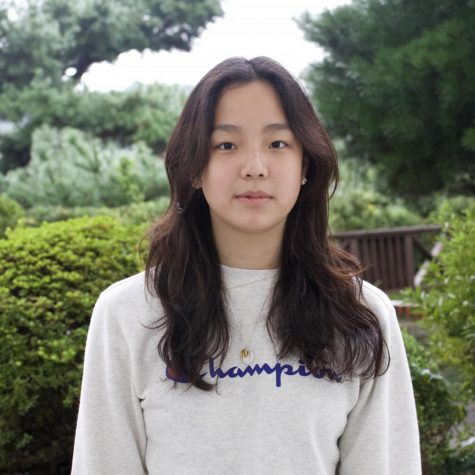 Isabelle Lee, Reporter
Isabelle is a junior reporter for Tiger Times. She loves watching gossip girl on Netflix over and over again and loves solving weird physics problems....