NFTs take the world by storm
What is the worth of a video of LeBron dunking? Probably only 20 seconds of your time. Yet surprisingly, a young entrepreneur Jesse Schwarz paid $200,000 for a non-fungible token (NFT) of a video featuring LeBron's posterizer over Sacramento King's center Nemanja Bjelica. Similarly, Iowa Hawkeye point guard Luka Garza recently sold an NFT card featuring himself for $40,000. As a unique new enterprise, NFTs are beginning to revolutionize the digital market and entrepreneurial industry. 
"The thing that fascinates me the most is that people are willing to pay thousands of dollars to trade for NFTs digital arts or videos," Seungkyu Han (10), an active Future Business Leaders of America (FBLA) member, said. "Although the digital token system is extremely complex, the NFT market definitely has the possibility of becoming the next Amazon or something like that."
NFTs are digital tokens not restricted to any field or profession. As a result, artists, media creators, singers, and even journalists are indulging in the new, up-and-growing business. But why do individuals buy NFTs in the first place? Purchasing an NFT means gaining ownership of original digital media content. Yet, other individuals on the web can still access the NFT artwork. For instance, in Schwarz's case, basketball enthusiasts can still view the viral clip on Youtube. The value rather comes in the concept of ownership. Akin to how authentic masterpiece artworks are valued at awing prices, ownership of a rare and unique NFT can become extremely valuable. Of course, just as countless copies of masterpieces including Leonardo da Vinci's Mona Lisa or Vincent Van Gogh's Starry Night exist, the digital media content can be replicated; yet, those copies are not as valued as the original tokens. 
"With countless fans out there wanting the exclusive items of their favorite players, NFTs are rapidly spreading in the world of basketball," Tim Munro, varsity basketball coach, said. "Regarding the sensitive issue on whether NCAA players should be paid, NFTs have provided ways for young athletes to earn large sums of money. NCAA athletes are essentially celebrities that are beginning to be compensated for their hype. Hopefully, the NFTs will serve the athletes that should be given their dues."
Since the first NFT appeared in 2017, the digital token has been rapidly expanding and developing. Now a multi-billion-dollar enterprise, countless investors are looking to NFTs with high hopes. However, the risks involved in investing in NFTs cannot be ignored. Similar to any crypto-token, the monetary value of NFTs is often volatile, changing depending on the amount of enthusiasm the public holds for the good. Moreover, difficulties in differentiating truly authentic pieces of crypto art created by famous artists and emulators is another possible hazard. Notably, an NFT artwork presumably made by artist Banksy netted for $900,000, yet investigation following the purchase deemed the piece to be fake. However, hopes lie that with the establishment of core institutions, the nascent industry can develop into an important marketplace for future digital artists. 
"Even though investing in digital art remains risky, these investments provide crucial opportunities for up-and-coming digital artists," Andrew Hahm (10), graphic designer, said. "Following the development of the NFTs, the sheer amount of attention that digital art is receiving from investors and the general public is amazing. Personally, as digital art and graphics continue to grow and gain traction in the art world, I feel like the hard work of countless digital artists is finally being recognized. For future artists like myself, from videos to GIFs, possibilities for exploration seem limitless."
About the Contributor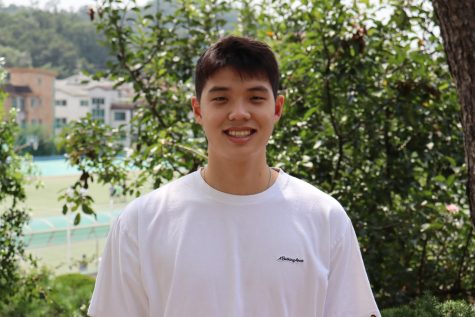 Jordan Kim, Co-Editor-in-Chief
Jordan is a senior co-editor-in-chief. He enjoys writing about many different genres including politics, sports, and media. In his free time, you may find...