Billboard Music Awards announces their finalists
The 2021 Billboard Music Awards (BBMA) nominations were recently announced for the award ceremony taking place on May 23. Although the annual awards ceremony will no longer take place physically due to the pandemic, many are looking forward to engaging in the ceremony via live streaming, reaction videos, and more. The fan voting categories are open from May 10-21 and the results will be released at the awards the following Sunday. Currently, the BBMA has reported Nick Jonas as the set host of the show, and The Weeknd, who led this year's finalists with 16 total nominations, as the first performer. 
"I think it is great how we have a BBMA every year where the audience can see performances of artists of this generation and appreciate their great music," Shane Meiklejohn, Drama teacher, said. "The BBMA has been hosting their annual ceremony for a very long time and a countless number of great artists have been recognized through this event. It is fantastic that we can see the stages of artists online and connect with them."
The Weeknd received nominations with his single "Blinding Lights" in various categories ranging from Top Selling Song to Top Artist. This year, Taylor Swift was the only female artist nominated for the Top Artist category. In the Top Female Artist nominations, she was nominated alongside Ariana Grande and Billie Eilish. Meanwhile, BTS was nominated for four awards, including Top Social Artist and Top Group. Two of the 51 categories were fan-voted, and K-Pop groups including BTS, BLACKPINK, and Seventeen dominated those categories. 
"I am definitely looking forward to this year's Billboard Music Awards, especially since I was not able to see or attend any concerts due to COVID-19," Clare Kim (10), avid fan of Taylor Swift, said. "Although it is unfortunate that there will not be a physical audience present at the award ceremony, I am still excited to feel the concert's energy through YouTube and Instagram. There are also Korean artists nominated in various categories this year, so I am really thrilled to watch their performances as well."
With their hit song "Film Out," most of the public is anticipating BTS to be the winner of the Top Social Artist award. Furthermore, the boy band will be unveiling their new single "Butter" at the awards show. Meanwhile, P!nk, who is already set on receiving the Icon award, will be performing in the show as well. Fans are waiting for another breathtaking performance from pop artists such as Taylor Swift and Drake, both of whom have garnered over 50 million views for their stage performances last year. The 2021 Billboard awards ceremony will air live on NBC from the Microsoft Theater in Los Angeles at 8 p.m. Eastern time. 
"I recently voted for BTS in the Top Social Artist category, and I am really excited to watch their performance this year," Chloe Lee (10), BTS fan, said. "I am ready to screen record the amazing performances and share posts on Twitter and Instagram. For fans, the BBMA is a huge event since top artists participate in the ceremony and interact with each other. I am especially excited to watch different collaborations between various artists."
About the Contributor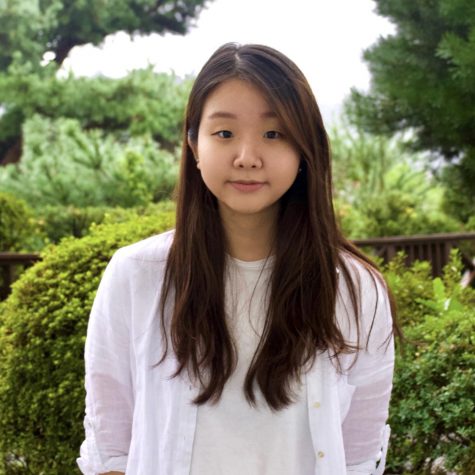 Minjae Chun, Design Editor
Minjae Chun is the design editor of Tiger Times. She is passionate about art, literature, and journalism. She enjoys having movie nights with her family...