NHS inducts new members
The National Honor Society (NHS) induction and late night activities took place on Aug. 25 in the auditorium and library. High school principal Jim Gerhard, NHS advisor and high school vice principal Gray Macklin, the NHS executive team, and new inductees participated in the induction.
"The events helped new members form close connections with the current members and understand the new expectations and responsibilities as an NHS member," Youngwoo Eun (12), NHS executive officer, said. "The induction ceremony introduced the four pillars of NHS: service, character, leadership, and scholarship, which will guide all students to successful educational journeys, regardless of their membership status."
After school, the majority of inductees remained to participate in the late night activities. Through participation, new NHS members gained a better understanding of the pillars and developed teamwork among all members. 
"There were various activities that focused on effective communication," Youngwoo said. "Hopefully, all members benefited from the crucial event, and the camaraderie will help establish a unified NHS community."
Mr. Macklin, who helped with organizing the events, also believes the late night established a solid start to the new chapter of NHS. As the advisor, he also looks forward to having another substantial year with the new inductees.
"This year's vision is the same as always: to have the NHS improve its leadership, scholarship, character, and service in order to serve the school and community," Mr. Macklin said. "The executive team has created a Google Classroom to improve efficiency and communication and the creation of an Instagram account should help raise awareness of our mission in action. I am looking forward to another productive year for this very enthusiastic group."  
About the Writer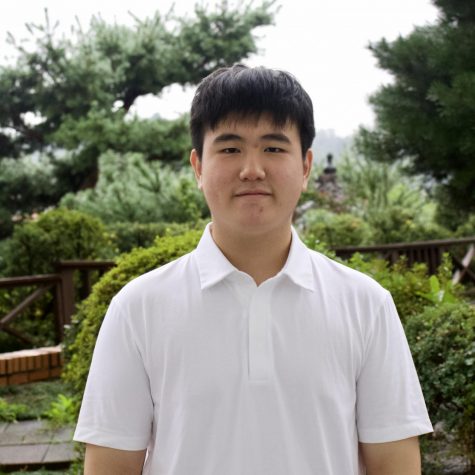 Jack Lee, Reporter
Jack is a junior reporter in Tiger Times. He loves to listen to Ghibli music, but his tastes for music frequently change. During his off-time, he likes...