SIS gives out 50th anniversary pouches to students and faculty
On Aug. 19, the SIS administration gifted orange pouches to students and faculty as this year marks the 50th year anniversary. The pouches, "50th Anniversary Welcome Kit" designed by the Marketing & Communications Team (MCT), contained a notebook made with recycled paper and the TIGERS engraved on the cover, a mechanical pencil from LAMY, and a pin with the 50th anniversary logo. 
"As a student who regularly takes notes, the LAMY pencil was much appreciated," Steven Kim (11), long time SIS student, said. "The notebook was also nice as it contains a calendar template such that I can easily organize my schedule."
The 50th anniversary was the first time the administration gifted the students and faculty with various items. Thus, the MCT sent out a survey to collect feedback.
"We wanted to welcome kids and celebrate the 50th anniversary in a well designed and functional way," Min Hye-Yong, director of MCT, said. "We feel our goal was met because from the survey responses I could tell that people were very pleased with the utility and the design of the pouch and its contents."
The feedback survey garnered 281 responses, with 56.4% of the respondents indicating a '5' on the question "How do you like the pouch?" 73.5% of the respondents have indicated that their favorite item from the pouch was the pencil.
"Our tentative goal is to do some kind of student welcome gift every year," Ms. Min said. "Whether it's going to be as big as this 50th anniversary one is to be decided. Our goal is to have a new pin every year, though."
About the Contributor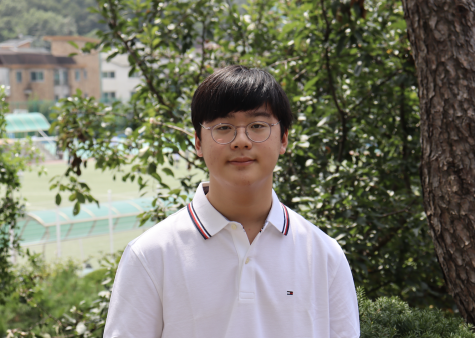 Andrew Shin, Reporter
Andrew is a junior reporter for Tiger Times. He enjoys cycling, watching anime, and programming in his off-time. Feel free to approach him with anime recommendations!