HSSC hosts Freshman Late Night
To start the year on a high note, the HSSC hosted the annual Freshman Late Night on Aug. 26. The event aimed to help freshmen bond with each other and familiarize themselves with the high school. Freshman HSSC members planned the event.
"The HSSC's goal for Freshman Late Night was to allow students to have fun at the beginning of high school," Winston Chen (9), a freshman HSSC representative, said. "We thought about what our grade would like when planning for the activities."
The event started off with a movie, "Top Gun," in the auditorium. During this time, students could also play sports on the field. After the JV volleyball participants were dismissed from practice, dinner was served in the atrium. Fried chicken, pizza, and cup ramen were all available for free.
Following dinner, students were split into four groups to play tug of war. After four intense games, the groups went on to play a game of dodgeball. Both activities offered freshmen a chance to collaborate with other people in the grade, particularly ones they may not have been close to.
Although the buses left at 7 p.m., many students stayed afterward to play musical chairs, the winners of which received gift coupons. There were also some more activities provided, including karaoke, board games, and a trivia.
"I think this event was a fun introduction to high school," Julie Koh (9), an attendee of Freshman Late Night, said. "It showed everyone how much more freedom there is. We could stay at school until 9 p.m. and do many more activities. I hope the HSSC continues to hold fun events for the students."
Leave a Comment
About the Contributor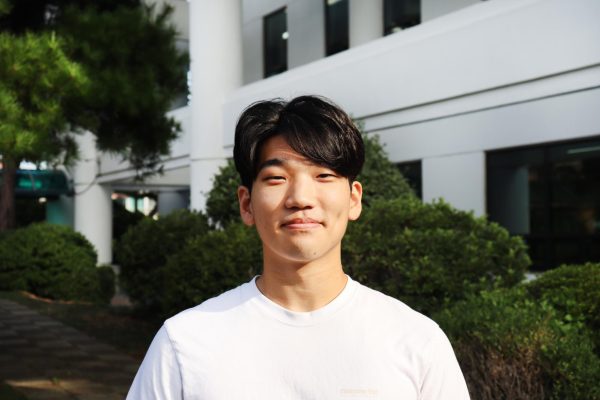 Eric Cho, Reporter
Eric is a junior reporter for Tiger Times. He has a voracious appetite for more than just food. His love for thinking about mathematics and space is matched...