Artemis Program launches new space era
"That's one small step for man, one giant leap for mankind," said Neil Armstrong when he stepped off Apollo 11 onto the moon in 1969. 53 years later, NASA's Artemis Program aspires to put humans back on the surface of the moon to begin the first long term stay on the moon. 
The first part of the Artemis program will be Artemis 1. Artemis 1 is an unmanned spacecraft to simulate a safe route for the spacecraft to travel for future programs.
 "It has been over 50 years since the Apollo project, so it is very significant to the scientific and engineering world," Jinwook Shin (12), Artemis program enthusiast, said. "Now, after 50 years, the technology and engineering has developed drastically, so we can get more information about the moon and space."
The program plans to land the first woman and person of color on the moon. President Biden's administration's funding request for NASA aims to advance equity for all.
"I think the Artemis project will also represent social change and how society shifted to be more inclusive and equal," said Jinwook Shin. 
Although the launch of Artemis 1 was expected on Aug. 29, a liquid hydrogen leak caused a delay. The spacecraft was expected to launch again on Sept. 3, but the same problem occurred, leading to another postponement..
Setbacks aside, the Artemis program has goals of discovery. NASA sees this program as the first step to sending astronauts on Mars. NASA will establish a base camp on the surface of the moon to provide astronauts a temporary stay. 
How human bodies respond to low gravity environments will inform necessary precautions for future journeys to Mars. "We go to the moon to learn how to live on other planets," said NASA in their Artemis Team introduction.
Another goal of the program is to increase economic opportunities. This program will create a market economy for lunar activity, creating new jobs and industries. It is predicted to increase the demand for a skilled workforce. In 2020, NASA created the "Artemis Team," a group of 18 potential astronauts to take flight in future Artemis missions.
"The crew is made up of the most qualified people, [so] I think the mission is in good hands," Philip Ham (12), Artemis program follower, said. "I think [going to Mars] expands the horizon for what people can do outside of Earth, instead of staying limited on what is possible on Earth. I think the astronauts can show how even though we are so miniscule in this vast universe, we can still accomplish great things."
The Apollo mission inspired the whole world 53 years ago, and the Artemis mission plans to create the same effect. NASA hopes that this mission will inspire future generations and show them that great things are possible and that there is so much more to discover.
"I think it is great that the Artemis project will hopefully bring publicity to space exploration because there is a lot of debate on where we should spend our money," Niko Lambert, science teacher, said. "Should we spend it on space exploration? Or should we spend it on improving the things we already have on earth? But, I think it is not one or the other. I think we have no choice but to do both. Without incentivizing the improvements, we would never know what could be out there. We have to explore the limits."
Leave a Comment
About the Contributor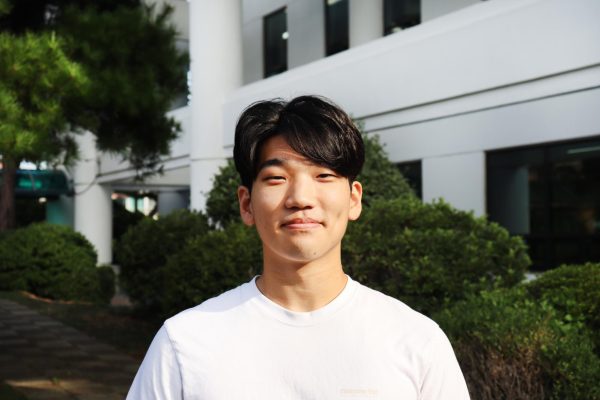 Eric Hyunseung Cho, Reporter
Eric is a junior reporter for Tiger Times. He has a voracious appetite for more than just food. His love for thinking about mathematics and space is matched...