Tennis legend Roger Federer retires
Roger Federer posted an Instagram video on Sept. 15 of himself announcing his retirement. He said he would retire from the Association of Tennis Players (ATP) tours and Grand Slams after the Laver Cup in London. Federer has been absent from the top competitions as he dealt with knee injuries and surgeries.
"I am 41 years old," Federer said. "I have played more than 1500 matches over 24 years. Tennis has treated me more generously than I ever would have dreamt, and now I must recognize when it is time to end my competitive career."
Since his first win in 2003, Roger Federer has won the title of Grand Slam champion 20 times. Called the Big Three of Tennis, Federer,  Novak Djokovic, and Rafael Nadal held close rivalries. 
Roger Federer thanked his rivals, saying that their "epic matches" always brought passion and intensity. Rival Rafael Nadal said on Twitter that Federer's retirement is a "sad day" for sports. All over social media, athletes and celebrities commemorate Federer. 
"I think he was an inspirational figure for all tennis players out there," Alex Cho (10), varsity tennis player, said. "He inspired me to play tennis. When watching his games, it is so exciting and beautiful. He played so well with grace that it looked effortless. I think the tennis world will really miss his presence on the court and his rivalries."
Not only is Federer highly respected on the court, but he is also highly respected off the court. 
"Federer is my role model. Throughout the years, I have seen all of the charity work he has done," Ross Atkins, varsity tennis coach, said. " Every year, he goes back to South Africa and does charity work, trying to make the life of poorer people around better. Although he is really busy, he always takes part in volunteer work. His impact doesn't just stop in tennis. I respect him that much more not just because he is the most beautiful game to have played tennis, but because he actually puts others first."
Federer played his final match on Sept. 24, marking the end of a legendary career. For the final match, Roger Federer teamed up with Rafael Nadal as Team Europe to play a doubles match against Team World in the Laver Cup. 
Federer and Nadal could not take the win against Team World, Sock and Tiafoe. After the game, Federer and Nadal were in tears. Federer gave a farewell speech thanking his rivals and his teammates. He also thanked his wife for supporting him throughout his career.
Despite it not being a fairytale ending, Federer said, "I said to the guys I'm not sad, I'm happy. It feels like a celebration to me. It's exactly what I had hoped for." Players of both teams lifted Federer up as the retirement celebration came to an end.
About the Contributor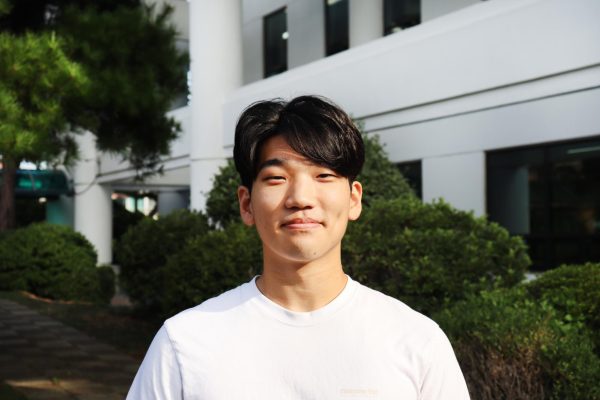 Eric Hyunseung Cho, Reporter
Eric is a junior reporter for Tiger Times. He has a voracious appetite for more than just food. His love for thinking about mathematics and space is matched...