YIC hosts relay race
On Nov 17, Youtube Influencers Club (YIC) hosted a relay race in TG1. Each team had four members who were tasked with running a full lap around TG1. A total of eight students participated in this event, including a team of sophomores and a team of seniors.
YIC motivated both teams by setting the prize for the winning team as Gongcha bubble tea for all members of the team. YIC sold bubble tea and pizza to the spectators who were watching the relay race. 
There were three rounds of racing. In the first round of the relay race, the seniors beat the sophomores as one of the sophomore runners slipped when trying to turn past a sharp curve. In the second round of the relay race, the sophomores beat the seniors as one of the seniors fell right after passing the baton. In the final race, the tie breaker, the senior team made a false start, so the race had to be stopped and start again. Eventually, the sophomore team, consisting of Isaac Lee, Alex Cho, Wongyeom Yang, and Alex Lee, pulled through with the win.
"We made this club to bring some fun to our school community," said Doyun Jeong (12), YIC vice president. We just wanted students to have a good opportunity to compete against each other in a fun way. Although there were not as many participants as I thought, I think those who watched and participated had a fun time. The vlog for this event will be released soon, so be on a lookout."
Leave a Comment
About the Contributor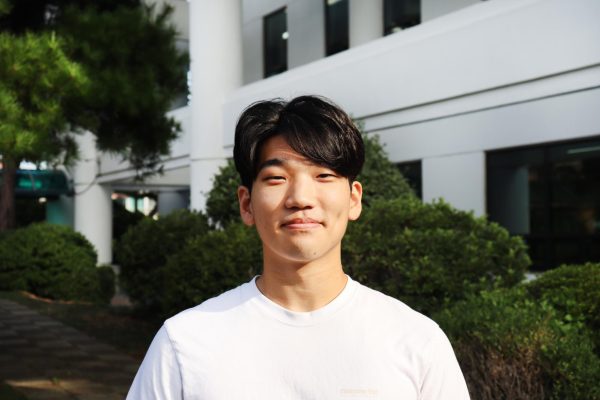 Eric Hyunseung Cho, Reporter
Eric is a junior reporter for Tiger Times. He has a voracious appetite for more than just food. His love for thinking about mathematics and space is matched...