"Guardians of the Galaxy Vol. 3" attracts Marvel fans to theaters
On May 5, "Guardians of the Galaxy Vol. 3" was released in Korean theaters, garnering great attention as the film concluded Marvel's "Guardians of the Galaxy" series.
"Unlike many of the recent Marvel films that were criticized for bad CGI and storyline, this movie had great CGI quality and the plot was very polished." Sean Kim (10), a frequent movie watcher, said. "For example, I think that the animal CGIs were greatly rendered, along with the space explosion scenes."
Many movie review websites rated the movie highly. On Rotten Tomatoes, the approval rating of the movie was 82% based on 361 reviews with an average rating of 7.3/10. The survey by CinemaScore resulted in the film receiving an average grade of "A" on an A+ to F scale, the same as the previous two Guardians films. According to PostTrak, 79% of moviegoers recommended the movie.
Unlike its prequels, the plot of "Guardians of the Galaxy Vol. 3" revolved around the raccoon character Rocket.
"I think the movie provided a new perspective of the marvel universe, through Rocket's personal story, and I would definitely watch it again." Yool Choi (9), an avid Marvel fan, said. "Previously, he was just a sidekick of Star-Lord, but due to this movie, I was able to understand the reason why Rocket joined the Guardians of the Galaxy in the first place."
For the first time in the Marvel universe, Rocket's background history is revealed; he was a former test animal of the High Evolutionary, the movie's main antagonist that aimed to create the perfect utopian world by controlling the people. The main plot of the film was the Guardians protecting Rocket from the High Evolutionary trying to retrieve Rocekt's brain. The movie ends with StarLord, Garmoa, Drax, and Mantis parting ways, leaving Rocket as the new captain of the Guardians.
Due to the high box office returns of "Guardians of the Galaxy Vol. 3", many are excited for the future Marvel movies releasing this year, including "Spider-Man: Across the Spider-Verse" releasing on June 2 and "The Marvels" releasing on Nov. 10.
About the Contributor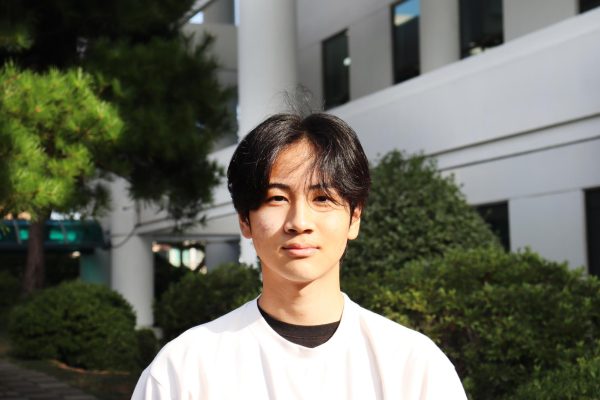 Waan Choi, Reporter
Waan is a junior reporter for the Tiger Times Online team. He mainly enjoys writing articles about sports and Korean news. He loves watching the Premier...