Columbia falls in college rankings
Months following Columbia University's announcement of having published misleading data on its class size and faculty education, US News and World Report dropped the school from the no. 2 to the no. 18 spot on its 2022-'23 college rankings. 
"I was very surprised by Columbia's downfall in college rankings because many students see Columbia as an extremely selective and prestigious university," Ann Lee (10) said. "As many others do, I think more about the name value of a college, so while Columbia's ranking may now be comparatively low, I do not think it will affect Columbia's reputation—many people already regard it as one of the best universities." 
Columbia's dramatic fall also shed new light on US News and World Report's potentially dubious reporting system. With Columbia having been able to remain at the top of college rankings all while submitting false statistics, many are now questioning whether US News' rankings are accurate or even valuable at all.
"To be fair, the rankings themselves are systematically wrong," Henry Hatridge (10) said. "SAT super scores are just another way of inflating these rankings. Also, it is less about the education quality and more about the connections these universities have, which is why rankings are not credible as they may appear to be."
US News relies mainly on five data points to rank colleges: graduation and retention rates, faculty resources, expert opinion, financial resources, student excellence, and alumni giving. Based on these statistics, US News assigns a number to each college, determining its rank out of all the schools it evaluates.
While this system may seem effective, many have criticized the methodology, calling into question whether some of the data points are even effective indicators of a college's quality of education. Numerous colleges have been accused of exploiting US News' ranking criteria, purposely driving down their acceptance rates for the sake of boosting their rankings.
For years, parents and students alike have relied on the US News and World Report's college list as useful guides to choosing a school. Now, with Columbia's recent drop in national rankings, the news source has come under intense scrutiny over how easily data reported to US News can be manipulated to elevate a school's rank.
In early February, Columbia University math professor Michael Thaddeus found discrepancies in data between what the school claimed to have boasted and what was published in public sources. In the months that followed, Columbia admitted to having "miscalculated" some of its data, opting to abstain from participating in the 2022-'23 college rankings. 
This is not the first time that US News has flagged colleges after finding discrepancies in data. Last year, the former dean of Temple University's business school was sentenced to 14 months in prison after having been caught submitting falsified data between the years 2014 and 2018. More recently, the University of Southern California pulled out of the education rankings after finding data errors in its reports. 
Columbia's new rank on the college list was based on data gathered from the US Education Department's National Centre for Education Statistics and the College Scoreboard. Only time will tell whether Columbia will once again climb the ranks as it did in years prior, but for now, SIS students' perceptions of Columbia have remained generally unchanged. 
About the Contributor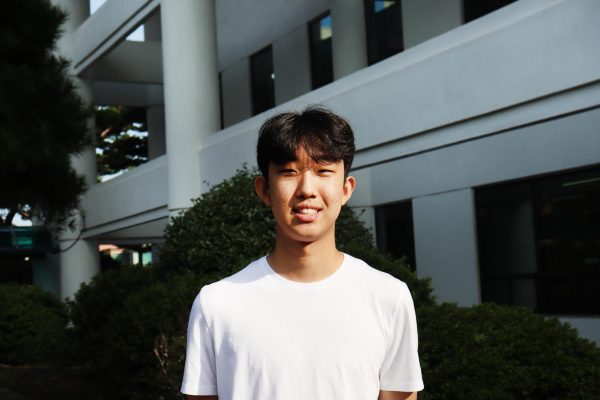 Daniel Shin, Editor-In-Chief
Daniel Shin is the senior editor-in-chief. In his free time, you may find him exploring the outdoors, swimming, cooking, or listening to music. Feel free...