North Korea continues shooting missiles
North Korea fired an Intercontinental Ballistic Missile (ICBM) in the East Sea on Feb. 18, which failed to deter a South Korea-US joint military exercise conducted on Feb. 19. 
North Korean officials first threatened South Korea and the US on Feb. 17, asserting that if their planned military exercises go through, they will be met with "unprecedentedly persistent and strong counteractions." With no particular response from either the South Korean or the US officials, North Korea fired an ICBM, Hwasongpho-15, the following day. According to Japanese officials, the missile landed around 200 kilometers west of Oshima Island of Hokkaido—the first missile launch since Jan. 1. 
Despite the launches, South Korean and US militaries conducted the joint military exercise on Feb. 19, which consisted of the Korean Air Force flying F-35A and F-15K fighter jets to practice protecting an American B-1B bomber. The US also conducted a joint military exercise with Japan the same day. In response to the joint military exercises, North Korea set off two additional ballistic missiles, striking 395 and 337 kilometers away from North Korea in the East Sea.
Kim Yo-jung, sister of Kim Jong-un, further warned that "The U.S. would be well-advised to stop saying that it is not hostile toward the DPRK and the door to dialogue is open, hoodwinking the world, and to give up it's foolish trick for earning the time through dialogue."
Some experts predict that North Korea does not have the capacity to maintain continuous missile launches, and that the US's joint military exercises is another excuse for North Korea to launch missiles as a provocation. As South and North Korea tensions continue to rise, it remains to be seen whether North Korea will continue missile drills.
"I think Kim Jong-Un is trying to rip off South Korea and the US," Jeffrey You (11), a Government and Politics student, said. "The tactic has been done for several years now: they threaten the US and South Korea with missiles, force 'peace talks', then gain extra funds to fund their nuclear missile programs. It's an infinite money glitch."
About the Contributor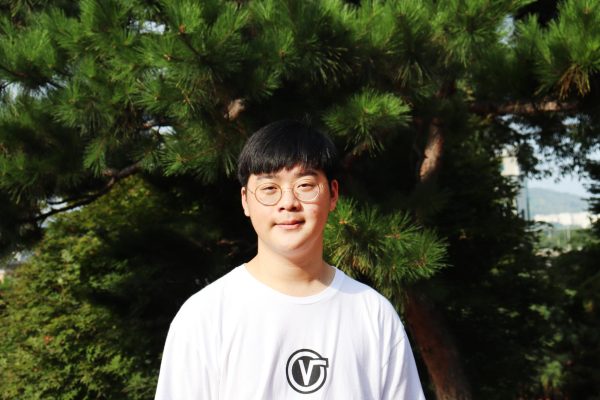 Andrew Shin, Reporter
Andrew is a senior reporter for Tiger Times Online. He enjoys cycling, watching anime, and listening to some 🎶 jazz 🎶 in his off-time. Feel free...