Doomsday Clock ticks closer to midnight
On Jan. 26, the Bulletin of the Atomic Scientists announced that our world is a mere 90 seconds away from midnight, or how close we are to destruction due to technology of our own making.
The Doomsday Clock was made by a group of scientists in 1947, for fear of catastrophe due to the US and the USSR developing atomic bombs. Since then, the same group has continued to move the clock handle back and forth as a measure of how close humanity is to mutual destruction.
"I was surprised to know that the doomsday clock was so close to midnight," Allison Lee (11), AP World History student, said. "Since 1947, there was the Korean War, Vietnam War, etc. and likely multiple live atomic bomb tests, yet the scientists thought now is closer to doomsday than ever? They must have a really good reason to claim that."
Most recently, the main concerns of the Bulletin of the Atomic Scientists are from the prolonged fighting between Ukraine and Russia. Russia continues to threaten to use nuclear warheads on Ukraine, while countries like North Korea, China, Iran, and more continue to maintain their nuclear arsenals. 
Furthermore, Russia cutting off fossil fuel supply to countries allied with Ukraine, in particular the EU, caused natural gas prices to hike. The two major implications are that renewable technologies are being rushed out to gain independence from fossil fuel supply, but also that some countries are starting to burn coal to maintain energy levels, causing increases in carbon dioxide emissions.
The Bulletin also considered biological threats that could potentially be used as warheads and disruptive technology like cyber warfare that contributed to the doomsday clock being moved 10 seconds ahead of last year. 
Some argue that the Doomsday Clock is inaccurate, considering that the current danger feels significantly less threatening than the nuclear crisis during the Cold War when the Doomsday Clock was set at two minutes. Others take the doomsday clock more seriously, viewing climate change and the nuclear threat with urgency. However, it is undeniable that reducing nuclear and climate threats is better for our future, regardless of the doomsday clock.
About the Contributor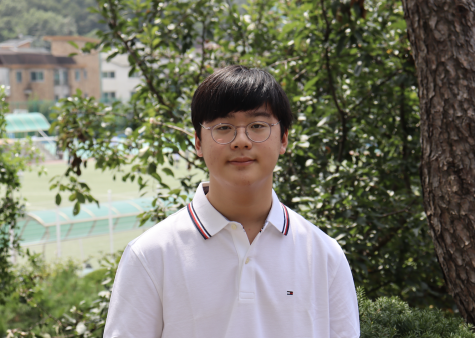 Andrew Shin, Reporter
Andrew is a junior reporter for Tiger Times. He enjoys cycling, watching anime, and programming in his off-time. Feel free to approach him with anime recommendations!