45th graduation ceremony sends seniors off to college
On May 20, SIS seniors received their diplomas and turned their tassels at the 45th graduation ceremony, marking the end of their high school experience. All seniors donned their graduation gowns and walked down the red carpet on the field at 5:30 p.m., shortly before high school principal Jim Gerhard delivered an invocation and welcomed parents, students, and faculty to the ceremony. 
"I went to the high school graduation because my sister was one of the graduates of the Class of 2022," Jeffrey You (10), graduation attendee, said. "I had to make sure that I attended this once-in-a-lifetime moment for her."
After the invocation, Michael Colaianni, head of school, took the stand and delivered an impactful speech to the graduating class. Mr. Colaianni introduced Christine Yi, class salutatorian, to deliver a five-minute speech on her high school experience. Jason Park, class valedictorian, also delivered a brief remark on the lessons he learned throughout high school.
After the speeches, the ambassador's choral group sang at the ceremony, performing a spin on Charlie Puth's "See You Again." Following the performance, students from the Class of 2022 received their high school diplomas as they walked up on stage in alphabetical order and posed for pictures.
"My favorite part about graduation was when I got the chance to look back at everything that my friends and I did, went through, and accomplished until the end of our high school journey," Evan Kim, SIS alumnus, said. "It was extremely wholesome to see all of my classmates cheer whenever a student from the graduating class walked on stage to receive their diplomas."
Katherine Suk, Jaehyun Lim, and Youngwoo Eun, all of whom are graduates of the Class of 2022, received the Head of School Award, High School Principal Award, and Founders Award, respectively. Mr. Colaianni received a flower bouquet from the ceremony's MCs, who delivered an appreciation speech celebrating his time at SIS. 
The graduation ceremony closed with the benediction speech, the speakers for which remained a surprise until graduation day. Charlotte Lee and Matthew Yang, both of who have been SIS students since Junior Kindergarten, delivered the benediction speech. In future graduation ceremonies, the speakers for the benediction speech will include students who have stayed at SIS since the beginning of their educational experience. 
After the turning of the tassels, graduates from the Class of 2022 threw their graduation caps in the air, celebrating the end of their long yet rewarding high school journey.
  "My favorite part about graduation was when I got to meet all of the underclassmen that I had gotten to know for the past four years," Nathan Kim, SIS graduate, said. "I miss SIS already, especially because it was my home for the past 13 years."
Following the ceremony, SIS students, parents, and faculty were permitted to take their final pictures and deliver their goodbyes before parting. As per tradition, many SIS underclassmen delivered flowers to their favorite seniors as a token of appreciation and gratitude. 
"I would say the most memorable part of graduation would be the moment I went up to the seniors and gave them flowers that I had purchased the day before," Eddie Chu (10), graduation attendee, said. "As soon as they received my flowers, I was delighted to see how their eyes lit up and smiled. The end of the ceremony made me think about how wonderful it would be to finally graduate and made me want to cherish the two years I have left of high school."
Graduates of the Class of 2022 will go on to attend universities in the US, UK, Netherlands, Japan, China, Canada, and Australia this fall.
"Now that I have graduated from SIS, I wish the best of luck to my friends heading off to embark on their own new lives in college," Evan said. "Although this is the end of my high school career, it is also the start of a new challenge and journey for myself."
About the Contributor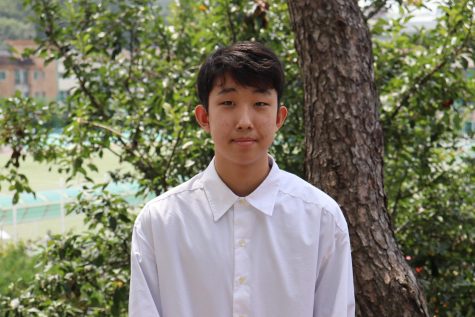 Daniel Shin, Managing Editor
Daniel Shin is a junior Managing Editor for Tiger Times. In his free time, you may find him exploring the outdoors, swimming, cooking, or listening to...