SIS hosts KIS in first home game
On Sept. 14, the SIS volleyball teams hosted KIS for the first official home game of the KAIAC season. This was the first match of the year between the rival teams.
The varsity boys volleyball team won the first two sets but lost the next three. Despite not having their starting setter, Philip Ham (12), the Tigers kept the game intense, ultimately sending the final set to deuce before losing.
"Although it was a devastating loss, I think we are determined to come back stronger," Bin Chiang (12), libero for varsity boys, said. "This game showed the flaws in our plays that we need to fix to become a better team."
However, the varsity girls team swept their game by winning 3-0, securing the first win of the season. Throughout the game, the team's chemistry, coupled with powerful spikes and timely aces, was fully displayed. 
"It was great to finally get the first win of the season and break our losing streak," Anika Kurebayashi (11), middle blocker for varsity girls, said. "Even though we had some players out due to COVID-19, the team pulled through. Our teamwork improved so much, and we connected well on each touch of the ball."
Leave a Comment
About the Contributor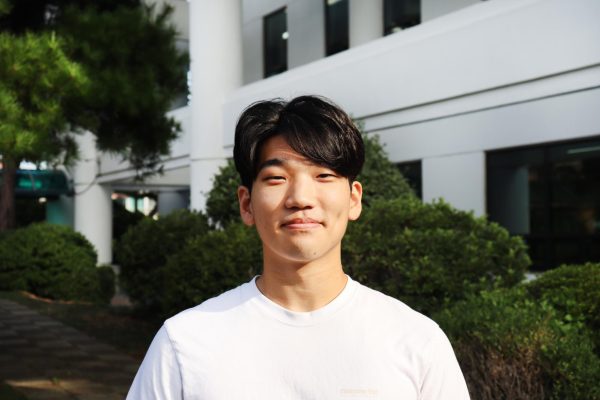 Eric Hyunseung Cho, Reporter
Eric is a junior reporter for Tiger Times. He has a voracious appetite for more than just food. His love for thinking about mathematics and space is matched...