Artists announce upcoming concerts in Korea
With the approaching Christmas season, many music artists announced news regarding their upcoming concerts in Korea. With Maroon 5 visiting and many other artists planning on stopping by Korea as part of their world tours, Korea has proven to be a popular location for concerts. 
Maroon 5 was the first of the artists to come, performing at the Gocheok Sky Dome in Seoul on Nov. 30. This was the band's first time performing in Korea since 2018, and Korean fans were excited to welcome the band to Seoul again. The concert was a huge success with all 16,744 seats in the stadium packed with passionate fans.
"I was really excited to attend the Maroon 5 concert," Anna Piscioneri, Maroon 5 concert attendee, said. "Their music is amazing, and it was great to watch them perform their songs live and experience the thrill of concerts again!"
Harry Styles recently confirmed that his "LOVE ON TOUR" concert will be held at the KSPO Dome on March 30, 2023. The singer will be performing some of his top hits such as "Adore You" and "As It Was." Ticket prices range from 88,000 won to 250,000 won and can be purchased through YES24 and Interpark. 
"I am definitely going to try to get tickets for the 'LOVE ON TOUR' concert," Riley Im (10), Harry Styles fan, said. "I love Harry Styles's songs, and it would be such a dream to attend his concert. I am aware of how hard ticketing is, however, so I am not quite sure about whether or not I will be able to successfully secure a seat or two at the concert." 
American singer-songwriter Conan Gray will also stop by Seoul on Feb. 28 as a part of his "Superache" Asia tour in 2023. Like Harry Styles, his concert will be held at the KSPO Dome. The general on-sale began on Nov. 18 with ticket prices ranging from 99,000 to 121,000 won at Interpark and YES24. 
"I do not know if I will be attending the Conan Gray concert," Teresa Chang (10), Conan Gray fan, said. "But that is only because I already know that getting tickets will be very hard since there are so many Conan Gray fans in Korea. Other than that, I do not see a reason why I would not go to the concert."
With the influx of foreign artists holding concerts in Seoul, Koreans have finally gotten opportunities after the pandemic to see their favorite western artists perform live. Many hope this trend of having numerous concerts continues so that western music culture can further expand in Korea. 
About the Contributor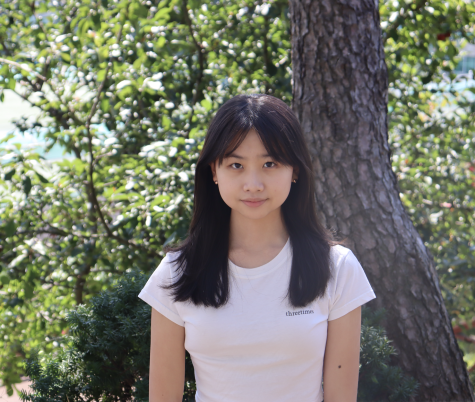 Chelsea Kim, Reporter
Chelsea is a sophomore reporter for Tiger Times. She possesses a great appreciation for literature and enjoys listening to music and binge-watching movie...