Seniors, prom committee gear up for Prom 2023: Time after Time
SIS's prom committee is preparing for Prom 2023: Time after Time, which is taking place at The Raum on May 12. The committee sold presales tickets until April 9 and regular tickets afterward. With the event in a few weeks, seniors have begun to prepare their dresses and suits. 
"I am probably going to keep it casual with a regular suit," Philip Ham (12), prom attendee, said. "I will probably not get to see most of my friends once everyone goes to their respective colleges and universities, so I am excited to take photos and have a good time with them through the event. I look forward to what events the prom committee has in mind."
The committee prepared a promposal contest where the most impressive promposal participant will receive a 50 percent discount on prom tickets. To reserve a table in the event, seniors must fill out a form with table seating preferences for their group. The minimum number of seats per table is five while the maximum is eight. 
There will also be volunteers to deliver short singing or dancing performances. 
"I feel very excited to see many friends gather together to join the event," Doyun Jeong (12), prom performer, said. "Because this is my second time participating in prom, I am also excited to see what new events the underclassmen have to offer. In this year's prom, I will be performing in front of a lot of people, so I am really thrilled to share my musical talents with my peers and enjoy music together." 
Additionally, seniors filled out a form to suggest activities and games such as karaoke.
"I heard there are activities like guessing baby photos and spin-the-bottle," Anna Kim (12), another prom attendee, said. "I honestly do not know what to expect because it is my first prom ever, but I am still looking forward to it. As for what I look forward to the most, it is definitely the food.
Leave a Comment
About the Contributor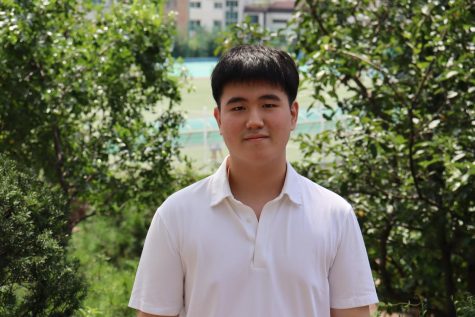 Jack Lee, Reporter
Jack is a senior reporter in Tiger Times. He loves to listen to lo-fi music, but his tastes for music frequently change. During his off-time, he likes...