Chinese III students cook traditional dishes
On Nov. 29-30, Chinese III students took part in a culture exposure activity, cooking Chinese dishes in class. The A1 class made tanghulu and pork bean stir fry; A2 class made malatang, pork buns, and Hainan chicken with spam fried rice; and B1 class made tanghulu and fried rice as well.
"Language learning touches many aspects of its culture," Ms. Cui, Chinese III, said. "Food is definitely one of the essential parts of learning the culture. Since we are currently learning about Chinese food, including food names, tastes, and seasoning, I thought that it would be nice for students to learn by doing so to enhance their learning experience."
In weeks preceding the activity, students had learned the vocabulary of traditional Chinese food and the methods of cooking. After cooking the dishes themselves, students reflected on their experience by writing an excerpt describing the process of cooking their dish. 
"It is lovely to see students making Chinese food and working together," Ms. Cui said. "It is also a chance to see if they are able to use the learned vocabulary and expressions when making their dishes in a relaxed setting rather than a formal learning setting. It was fascinating to see the coordination and discussion among the students when making the food."
Not only did students learn even more about these Chinese dishes, but students also joyfully indulged in the food they made. 
"The Hainan chicken with spam fried rice that we made was unbelievably delicious," said Alex Cho, one of the chefs for A2 class. "While making our dish, we could not wait to eat the final product. We made enough to give to everyone in the class. Everyone in the class was so passionate about making their dish. I think this was truly an unforgettable experience."
About the Contributor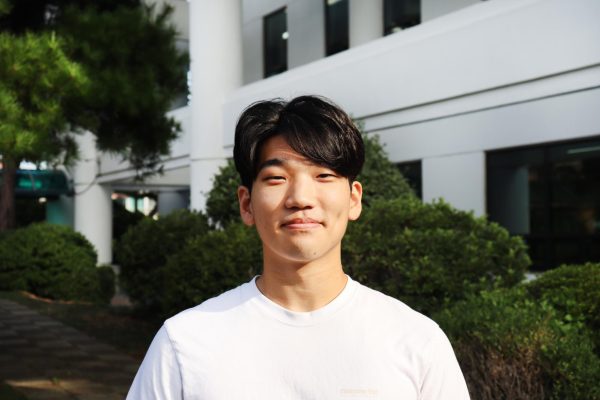 Eric Hyunseung Cho, Reporter
Eric is a junior reporter for Tiger Times. He has a voracious appetite for more than just food. His love for thinking about mathematics and space is matched...