'Tár' Movie Review
"Tár," a 2022 film directed by Todd Field, follows the fictional conductor of the Berlin Philharmonic Orchestra and music virtuoso Lydia Tár played by Cate Blanchett. It chronicles the events of her life leading up to her recording of Mahler's 5th Symphony, a critical career milestone. At the same time, her life and career unravel as her past catches up to her. 
Nominated for an Academy Award for Best Picture and Best Original Screenplay, "Tár" addresses the issue of cancel culture in a nuanced and thought-provoking manner. Cate Blanchett, who is nominated for the Academy Award for Best Actress and won a Golden Globe for her performance, masterfully portrays Lydia as morally reprehensible as she attempts to take sexual advantage of her understudies and bars them from future opportunities when they reject her. She grapples with the immediate impact of her actions in the online world and on her personal and professional life. The film highlights the ruthless nature of cancel culture and how it nevertheless brings about justice. 
Director Todd Field's decision to make the lead character a lesbian woman adds another layer to the film's commentary on cancel culture, bringing attention to how anyone in a position of power can exploit others. "Tár" presents a well-rounded examination of cancel culture, exploring both its negative and positive aspects and offering a sophisticated view of the topic.
The film's structure takes a disjointed and unconventional approach to fiction. The film's beginning seems wholly pretentious and composer-exclusive by constantly employing jargon. For example, the initial scene depicts a New Yorker interview with Tár, where she name-drops composers and talks extensively about her approach to composing. However, the content of the interview comes secondary to how the scene establishes Lydia Tár's character and ego. In this vein, Tár is unique because its protagonist is wholly unlikeable. 
The film explores the dichotomy between art and the artist, not only in Tár herself but also in the maestros she looks up to. In a scene taking place at the Juilliard conservatory, Tár assails a student who is unable to connect with composers such as Mozart and Beethoven due to their misogyny and controversial personalities. This foreshadows Tár's eventual downfall and the duality between her life as an artist and her exploitative personal life. 
Overall, "Tár" examines modern cancel culture through the lens of an artist and delivers a comprehensive and complex perspective on the issue while not taking a hard stance on the issue itself.
About the Contributor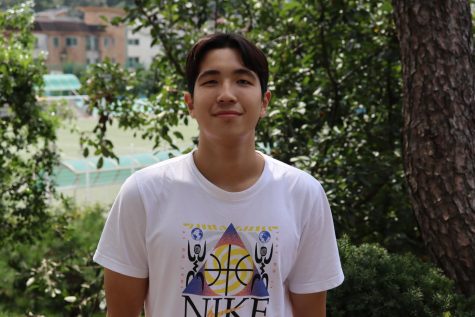 Brandon Choi, Executive Copy Editor
Brandon is a junior copy editor for Tiger Times. He likes playing basketball, watching TV shows, and listening to music. He follows US politics often and...