MrBeast's cataract surgery video raises eyebrows
On Jan. 29th, the world's most subscribed Youtuber Jimmy Donaldson, widely known as MrBeast, uploaded a new video titled "1,000 Blind People See For The First Time" in which he paid the medical expenses for 1000 people's cataract surgeries. 
A cataract is a development of cloudy patches in the lens as individuals age. In severe cases, some cataract patients  are legally labeled blind. The video sparked discussions on Twitter that the public should not rely on famous influencers to address serious medical problems like blindness.
"I believe MrBeast created the content solely to show his audience that he is also contributing positively to society and not wasting money on somewhere else," Doyun Jeong (12), Youtuber, said. "With more than 100 million followers, he is already well-known, therefore it's unlikely that he did it to increase his fame."
Despite MrBeast's apparent generosity, there were claims that the video simply served to raise greater revenue and attention. Jeffrey Levenson, an ophthalmologist who performed the surgeries, defended MrBeast: "there is nothing wrong with Jimmy benefitting from 'the good he's done in the world.'" 
Two days after the video was published, MrBeast defended himself on Twitter, promising to give away "every single penny" before his death. 
"I think this issue is really based on the person's perspective," Christine Lee (12), president of the Youtube Influencer Club (YIC), said. "MrBeast used his video to gain views and earn money. But while some may think MrBeast primarily focuses on profiting, he is also giving a majority of it away to help people through his philanthropy programs. After all, I think it's all about your perspective."
About the Contributor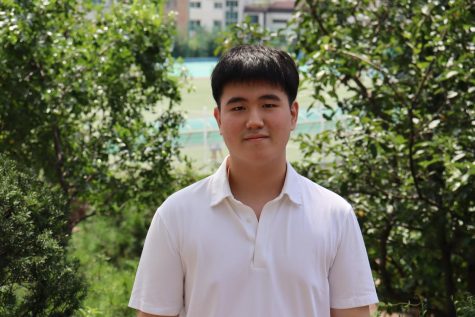 Jack Lee, Reporter
Jack is a senior reporter in Tiger Times. He loves to listen to lo-fi music, but his tastes for music frequently change. During his off-time, he likes...