'Bocchi the Rock!' rocks with viewers
From October to December 2022, the 12-episode anime series "Bocchi the Rock!" made a splash with generally positive reviews throughout the anime community. 
The plot follows introverted Hitori Gotō who first learns of rock bands through television. She was inspired to learn guitar after one of the guitarists said in an interview that he was able to overcome social anxiety by playing the guitar. Ever since then, Hitori's dream was to master the guitar and join a popular rock band to become more sociable. 
However, upon entering high school, she only managed to master the guitar, but not join a band. By coincidence, she found another high schooler, Nijika Ichiji, who needed a guitar player for her new band. Hitori agrees but is plagued by stage fright so much that she had to perform inside a box. Since then, she proactively tries to become more outgoing and utilizes more of her skills during performances.
"The animators of 'Bocchi the Rock!' were really creative in their approach in highlighting how it feels like to be an introvert," Eddie Chu (11), a "Bocchi the Rock!" fan, said. "The mix of inner thoughts, dialogue, and a unique take with the animation was really appealing. It was unlike many series where the introverted main character becomes sociable suddenly without explanation."
While "Bocchi the Rock!" is a slice-of-life show, it also calls attention to the struggles of new rock bands, such as needing to pay to perform due to lack of ticket sales and the difficulty of garnering new fans. 
Overall, the show is enjoyable to watch casually, with characters of different personalities that anyone can relate to while being comedic throughout the 12 episodes. Critics like IGN also praise the show for "its charm, imaginative animation, and endearing and lovable characters."
The series ended with Hitori buying a new guitar and  walking to her part-time job. Although there was no official announcement of a second season, a second season is very likely as the series is based on a Japanese manga.
"I would give 'Bocchi the Rock!' a seven or eight out of ten," Donghyun Lee (10), a recent viewer of "Bocchi the Rock!", said. "Though I did not enjoy the comedic parts of it as much, I could feel and identify with Hitori's social anxiety. I would recommend this show to people who like relaxed shows."
About the Contributor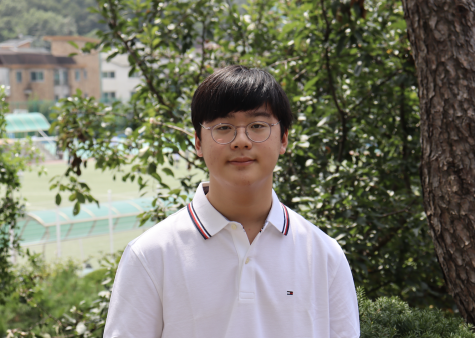 Andrew Shin, Reporter
Andrew is a junior reporter for Tiger Times. He enjoys cycling, watching anime, and programming in his off-time. Feel free to approach him with anime recommendations!