'Suzume no Tojimari' makes a big hit
On Mar. 8, "Suzume no Tojimari," better known as "Suzume," began airing around theaters in Korea. Directed by Makoto Shinkai, "Suzume" is an animated adventure film based on the Great East Japan Earthquake of 2011. A week since its debut, the movie has already garnered close to a million viewers and over ₩8 million in revenue in Korea and a worldwide revenue of $100 million.
A long-awaited film by Shinkai, "Suzume" was first released in Japan in November 2022. It is planned to be released in other countries throughout March and April.
Critics such as IGN Japan acclaimed the movie for its appropriate pacing and the vivid contrast between everyday life and destruction, but noted that Shinkai's typical style of depicting a beautiful, everyday scenery was not as present. Renowned review aggregate site Rotten Tomatoes also gave it a score of 93 percent, with users praising its visuals and storyline.
"There is a lot to praise about 'Suzume,'" Eddie Chu (11), a viewer of "Suzume," said. "The visuals were stunning, like any other movie by Shinkai. The music was amazing—one of the best I have heard in Shinkai's movies. The plot wasn't new or unique, but Shinkai presented it in a way that tackled the character's inner conflict beautifully. I would recommend this movie without a doubt."
About the Contributor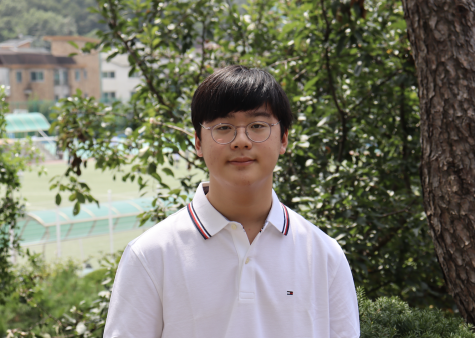 Andrew Shin, Reporter
Andrew is a junior reporter for Tiger Times. He enjoys cycling, watching anime, and programming in his off-time. Feel free to approach him with anime recommendations!