UYSC x Chess Club hosts chess tournament
Taking advantage of chess's growing popularity in SIS, the United Youth Service Club (UYSC) and Chess Club collaborated to host a bracket-style chess tournament from March 13th to 16th. 32 students from middle to high school competed against each other in fast-paced rounds where each player was given 7 minutes total to complete the game.
"I think the chess tournament was pretty successful; we got a large number of people to participate," Ryan Jung (11), Chess Club President, said. "Reaching out to the middle school was a good idea. They had a really strong showing in the tournament."
After five intense rounds, Minjun Kim (7) came out on top undefeated, with Joseph Park (11) and Paul Moon (11) taking second and third place, respectively.
"I think I could have done better, but I made a lot of mistakes because I'm not used to playing chess over the board," Joseph said. "If they host another tournament, I'm confident that I'll do better next time."
While the Chess Club focused on organizing the tournament, UYSC fundraised approximately 150,000 KRW by setting an entree fee and selling popcorn to observers of the tournament.
"This event was very successful, so we're thinking of hosting another tournament in April," Ryan said. "We listened to the feedback from this tournament and we're planning on improving future tournaments by potentially removing eliminations so that it is more enjoyable for everyone."
About the Contributor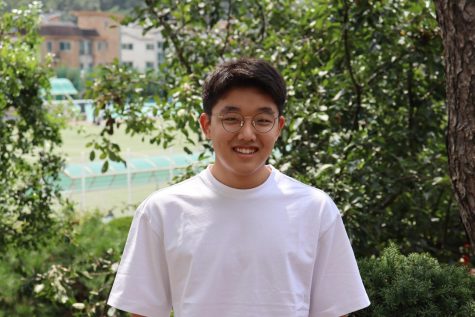 Paul Moon, Reporter
Paul is a junior reporter for Tiger Times. He likes running at night and enjoys the night city view. He watches way too much Youtube and loves watching...