News Flash: Students engage in various competitions over weekend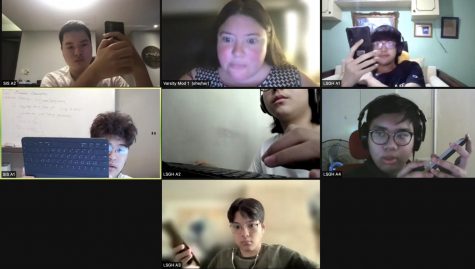 SIS History Honor Society participates in history bowl
By Paul Moon
​​On Nov. 20, three SIS teams from the History Honor Society club entered into a history bowl competition against 41 other teams from international schools all over Asia. All three teams exercised their extensive historical knowledge against their opponents, answering history questions in an academic quiz bowl format. 
Despite their efforts, the two JV teams, SIS B and SIS C were unfortunately eliminated in the preliminary rounds against skilled adversaries. However, the varsity team SIS A pushed through the competition into the finals, and despite a close loss in the first round of the playoffs, they were able to come back strong to win third place overall. 
"I think that we could have done better, but I am pretty satisfied with the results," Joon Sung Kim(10), member of SIS A, said. "For many people in the JV team, it was their first experience of history bowl, so I have high hopes for the future. I think our club as a whole has a lot of room for improvement, but a lot of our players show good potential. Although some of our key players are no longer at SIS, I believe we will get first place by the end of the year."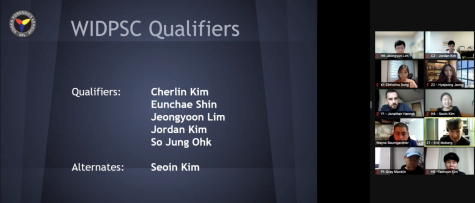 SIS triumphs at Korean Public Speaking Championship
By Jordan Kim
On Nov. 20, SIS students competed in the Korean Public Speaking Championship (KPSC), which selects six speakers to compete in the World Individual Debating and Public Speaking Championship (WIDPSC). KPSC consisted of three rounds of speaking events: persuasive oratory or humorous after-dinner speeches, dramatic reading, and parliamentary debate. 
SIS tied with Korea Minjok Leadership Academy for the best school performance, and Cherlin Kim (10) and Jordan Kim (11) qualified as two of the six representatives of Korea in the WIDPSC. Though not all participants were selected as qualifiers, the rigorous rounds of speeches and debates served as invaluable experiences for everyone. 
"The parliamentary debate format was personally a novel, difficult task," Yoonseo Kim (11), KPSC participant, said. "But the experience was meaningful as watching people diligently memorize and deliver powerful speeches was truly inspirational."
AQT competes at fall tournament
By Woojune Kim
On Nov. 20, the Academic Quiz Team (AQT) competed at the Yongsan International Fall Invitational tournament against a field of 12 total teams. The SIS A team placed third, while the SIS C team exceeded expectations and finished right behind at fourth. Several players increased their scoring from previous tournaments, which fueled their impressive performance. 
This tournament was particularly challenging because SIS was missing many top players due to other tournaments going on simultaneously, but AQT managed to produce stellar results nonetheless. 
"This was my first time on our school's A team, and it was definitely a thrilling experience to place well," Jihoon Kim (11), quiz team member, said. "There were different expectations, and I felt a bit more pressured than usual. Still, we ended up doing great, and I hope we can do even better with our full roster next time."