JV girls volleyball wins KAIAC Cup
The SIS JV volleyball teams participated in KAIAC Cup on Oct. 22, and the JV girls team became this year's KAIAC champions, protecting SIS' outstanding volleyball reputation. 
This year's JV girls KAIAC tournament was hosted by SIS with a total of twelve teams. Though several members of the team suffered injuries, they were able to pull through and eventually place first.
"Before the tournaments, we were worried about our team's performance as Stella and I had knee and ankle injuries," Grace Choi (10), member of JV girls volleyball, said. "However, the experience and lessons we gained from playing against Chadwick and YISS helped us gain some confidence—which I think was the biggest factor that led us to our KAIAC victory."
In the quarterfinals, the JV girls team beat Chadwick with a score of 2-0. In the semi-finals, the team achieved another victory, winning by 1 point against YISS (2-1). Despite their consistent record of successes displayed throughout the quarterfinals and semi-finals, the JV girls team stated that they were vastly anxious for their finals match against OMHS—a team known for its excellence in volleyball. 
"We were really scared for our finals match," Rachel Cho (10), member of the JV girls team, said. "After all, the OMHS JV girls volleyball team never faced a single loss throughout the whole KAIAC season up until the finals, so it was only natural for us to be intimidated. We thought that we were not skilled enough to beat them."
Nonetheless, the JV girls team persisted and showcased a quality performance, ultimately defeating OMHS to earn the no.1 spot. 
"I feel really good about how we played," Steve Nave, JV girls coach, said. "We took what we have been working on in practice and executed it throughout the season. I am very proud of the hard work these girls have put in."
About the Contributor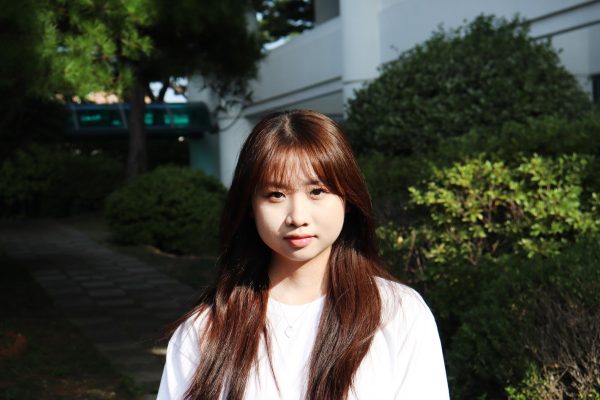 Chelsea Kim, Social Media Manager
Chelsea is the junior social media manager for Tiger Times. She possesses a great appreciation for literature and enjoys listening to music and binge-watching...