Son Heung-min suffers injury before Qatar World Cup
Tottenham Spurs' Korean forward Son Heung-min underwent surgery after fracturing his left eye on Nov. 1. The injury occurred after his face collided with an opposing player's shoulder, causing noticeable swelling and taking him out of the match. His injury initially caused South Koreans concern about his potential absence in the World Cup. 
"I was first surprised because Son is a player that rarely gets injuries," Bryan Lee (12), a soccer enthusiast, said. "I'm afraid that he will miss the upcoming World Cup. With Son being the best player in Korea, there would be a huge gap to fill if he is injured. I am definitely looking forward to his return because Korea needs him." 
However, following a successful surgery, Spurs coach Antonio Conte mentioned that he was "confident" in Son's ability to return for the World Cup. Still, Son's return date has not been officially decided, and he may not be able to play in Tottenham's remaining games. With less than a month left before South Korea's first game against Uruguay on Nov. 24, Korean fans are hoping that he will return in full condition.
"I look forward to Son's further collaboration with his team if he returns," Sean Choi (12), an avid soccer watcher, said. "Since he had some time to recover, I hope he can play better and serve as a more effective and productive leader."
About the Contributor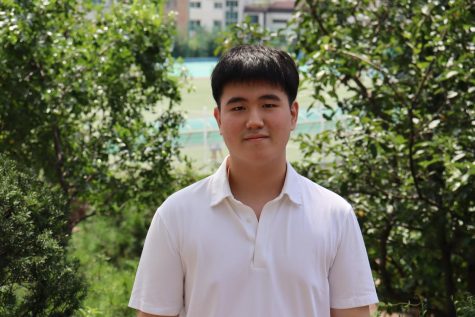 Jack Lee, Reporter
Jack is a senior reporter in Tiger Times. He loves to listen to lo-fi music, but his tastes for music frequently change. During his off-time, he likes...