Two Seongsu-dong bakeries rise as Seoul's hidden gems
Seongsu-dong was once a neighborhood known for shoe-making. However, technological advancements in the late 1980s caused many factories to shut down, forcing the majority of workers to look for new jobs. This turned Seongsu-dong into a ghost town. 
Fortunately, in 2010, young entrepreneurs and artists refurbished the once industrial location into a cultural melting pot. Seongsu-dong has become the "it" spot for hanging out, and is currently called the Brooklyn of Seoul. 
Along with hipster cafes, bold street art, and trendy galleries, Seongsu-dong is best known for its bakeries. My friends and I decided to visit five cafes, and are my reviews of our two favorite pastry stores.
Ong-geundal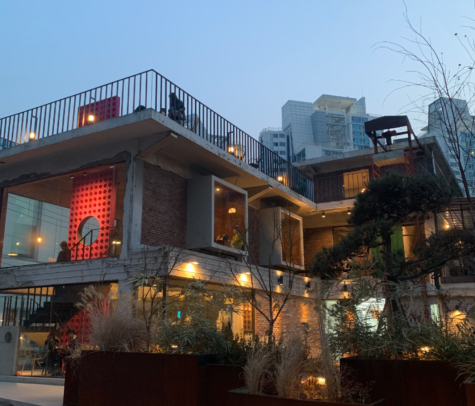 Ong-geundal is tucked away at Seongru-ro 7gil 41-1, hidden away from popular tourist areas. The cafe remodeled an old shoe factory building, which explains its industrial architecture. Funny story: when I first saw the building, I had to double check to make sure it was the right place because the building looks like a vintage bookstore. 
Ong-geundal features a plethora of baked goods, ranging from croissants and pound cakes to cupcakes and macarons. As soon as I walked in, I noticed how these baked goods are aesthetically placed on top of marble countertops across the entire first floor. 
Unfortunately, the food is relatively expensive. Pound cakes cost 8,500 won, a slice of cake cost 9,500 won, and croissants cost 7,500 won. In total, I spent 40,000won on four pieces of bread, and though everything tasted exquisite, it was overpriced.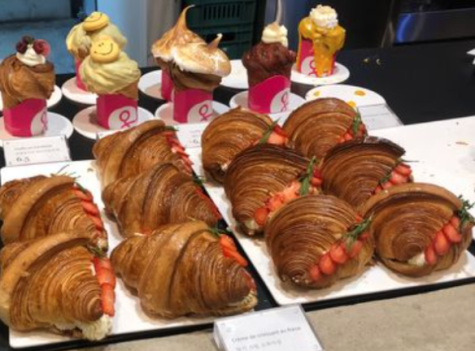 I wanted to see what their best-selling pastry was. When I asked the cashier, he responded right away, saying that it was their lemon pound cake.  
The pound cake was too sweet for my liking. It is probably because the top half was covered with white frosting and sugar-coated lemon chips, which made it overwhelmingly sweet. However, my friends—who have a big sweet tooth—chowed it down. They loved it. 
If you're craving something refreshing and sweet, I recommend you try this lemon pound. Nonetheless, just keep in mind that it is worth more than 500 calories!
Also, I was slightly surprised to find out that you have to purchase a drink to dine in Ong-geundal. With desserts as expensive as my dinner meal, I expected to eat here without having to buy more stuff. I was wrong! Thus, I spent another 5,000won for a cup of iced Americano. 
Overall, I'd rate this bakery 4 out of 5 stars. Everything about this cafe was splendid apart from the pastries' price and requirement to purchase a drink. If you are willing to splurge on desserts, I recommend you come here.
Munchies and Goodies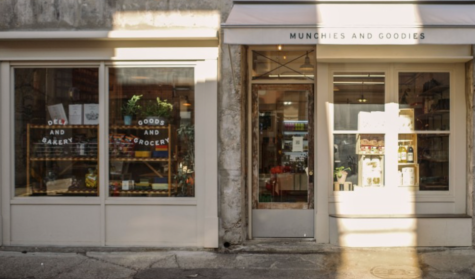 The next bakery my friends and I unanimously recommend you to visit is Munchies and Goodies. This shop is easier to find in comparison to Ong-dungdal because it sits on the main street at Seongsu-dong Yeonmujang-gil 33.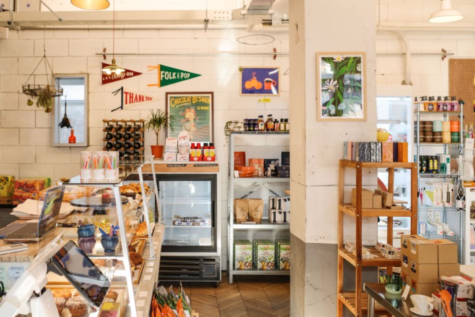 As soon as I walked inside, I thought I was entering a farmer's market. The majority of the space is allocated to selling cheese, wine, charcuterie boards, organic jams, and salami. Only on the right side of the countertop do they sell freshly baked pastries.  
Munchies and Goodies is most famous for its salt bread…or at least that is what the cashier said she saw me contemplating on what pastry to pick. 
One salt-bread costs a reasonable 3,800 won. Thankfully, I spent a total of only 17,000 won, which is half of what I spent at Ong-geundal.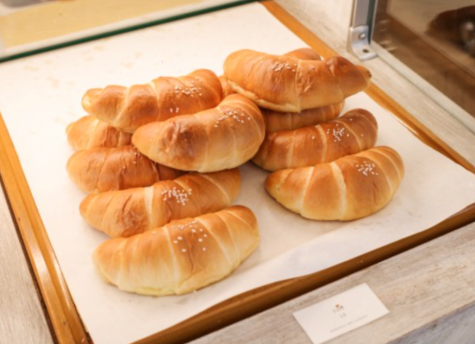 However, this cafe does not have a dining spot, so my friends and I ended up standing in the middle of the main road to eat. This was the only downside. 
Still, I think everyone should try this salt-bread. It was the most delicate and tasty salt-bread I had ever tasted in my life. It was definitely worth my money. 
Overall, I'd rate this cafe 5 out of 5 stars. The pastries are within a reasonable price range and the umami of the salt-bread is simply unforgettable. If you are a bread lover, I recommend you come to Munchies and Goodies.
I highly recommend anyone living in Seoul to visit these two bakeries at Seongsu-dong! Though I gained two pounds from engulfing so much carbohydrates, it was worth every calorie.
About the Contributor
Jennifer Kwon, Reporter
Jennifer is a senior reporter for Tiger Times. She loves chilling to lofi music, watching avenger movies, and sleeping. She loves anything chocolate-related,...